We lucked out in the "Big Easy" with fabulous weather for our morning Healthwalks. Following the Healthwalks we feasted on beignets and other goodies at Meals from the Heart, in the historic French Market. Canfield, Inc., is also a corporate level sponsor for the GIVE Foundation and enjoyed a spectacular donor reception right before the President's Event at The National WWII Museum.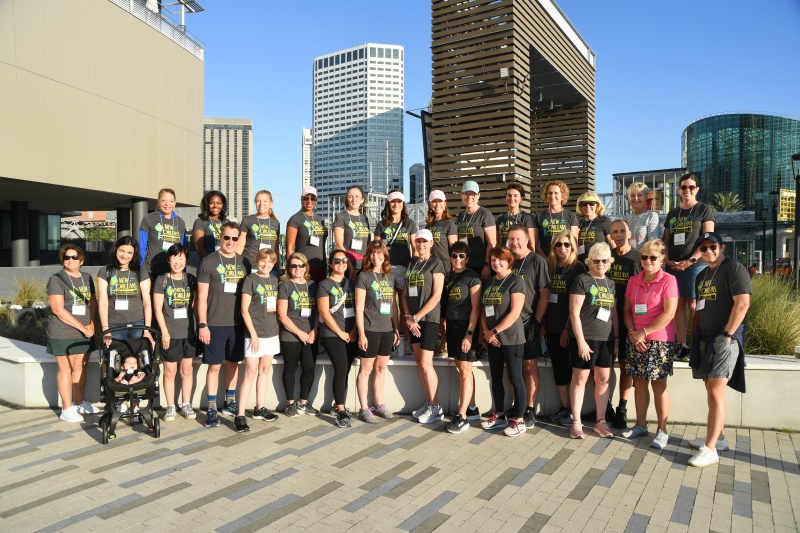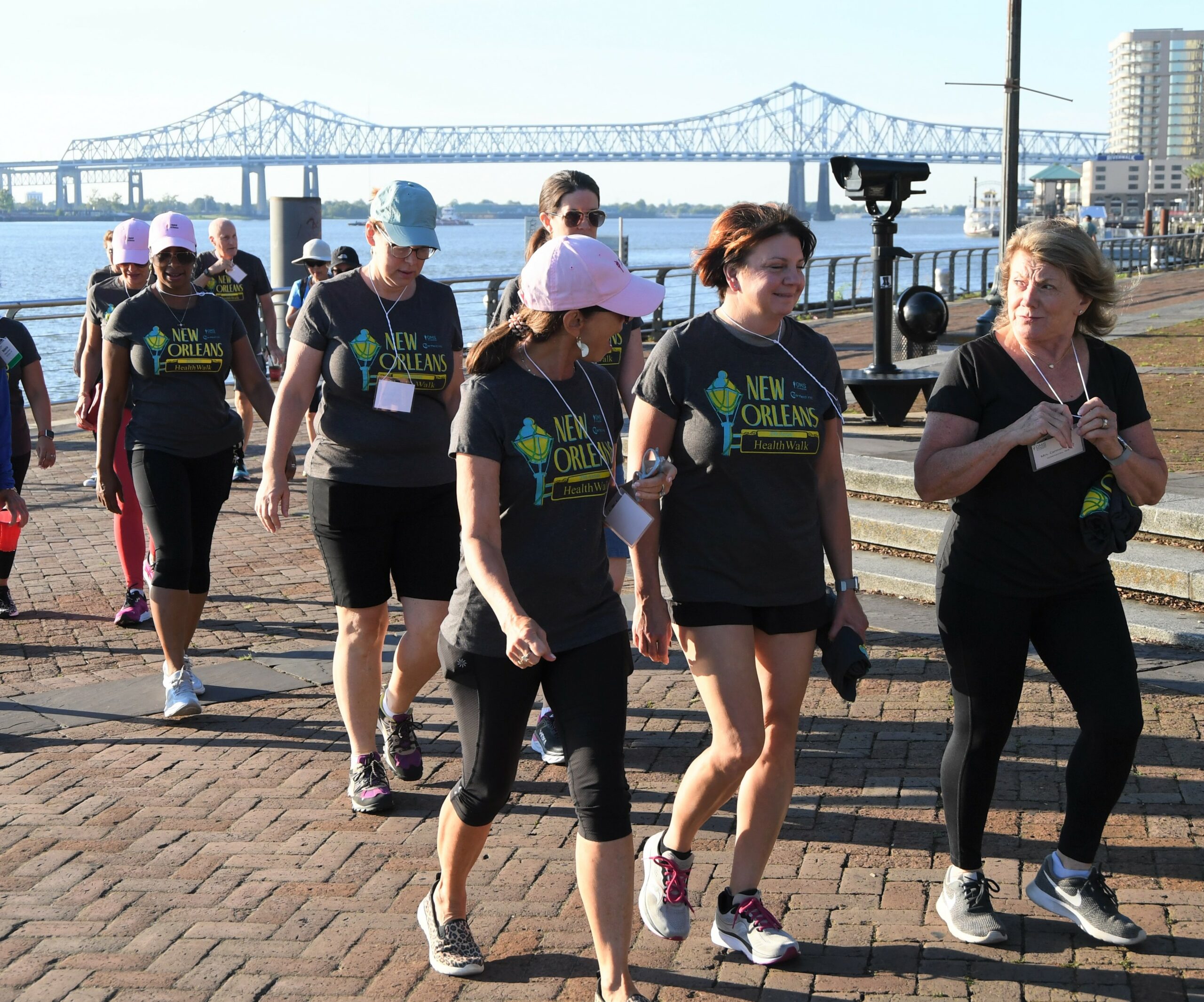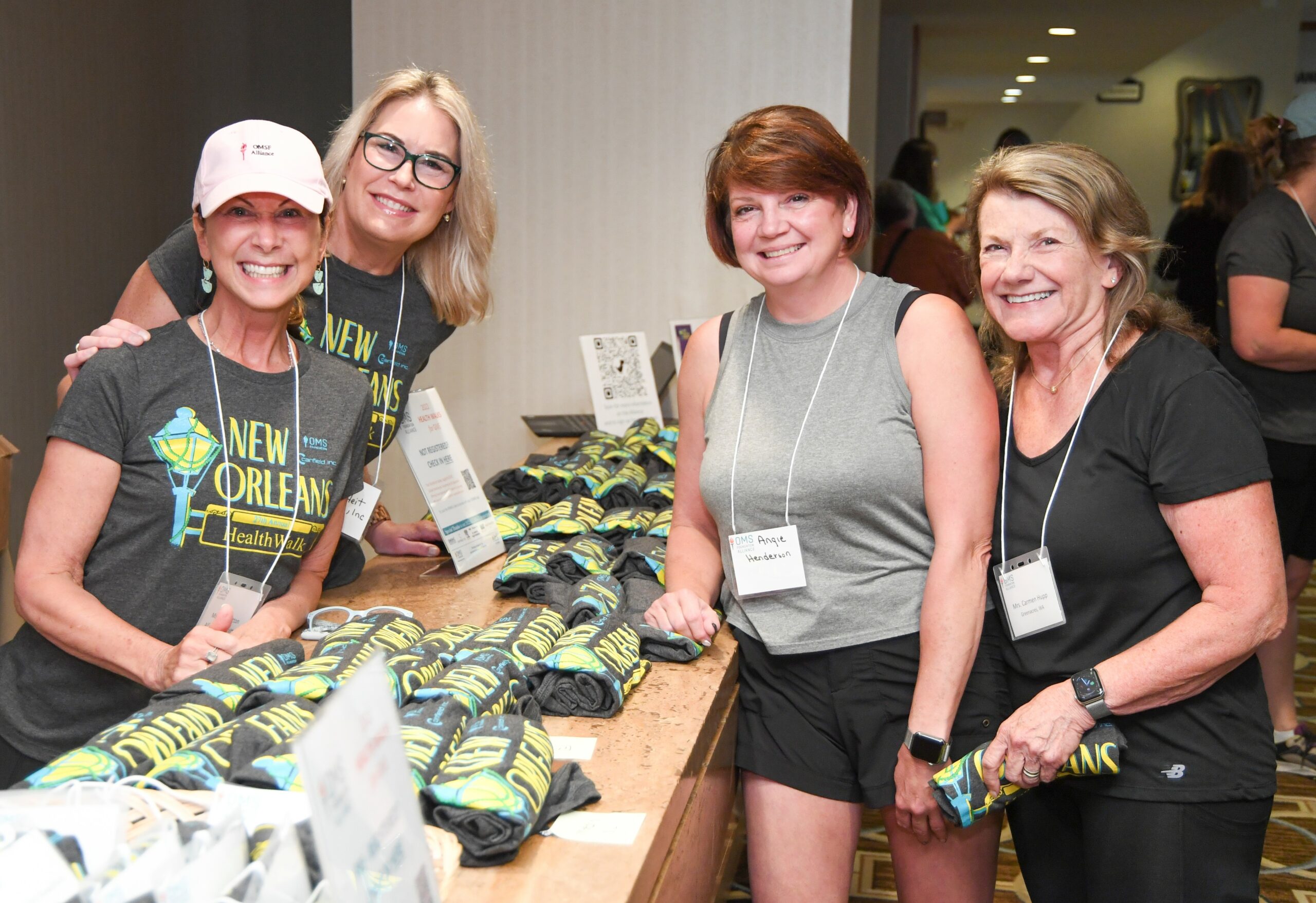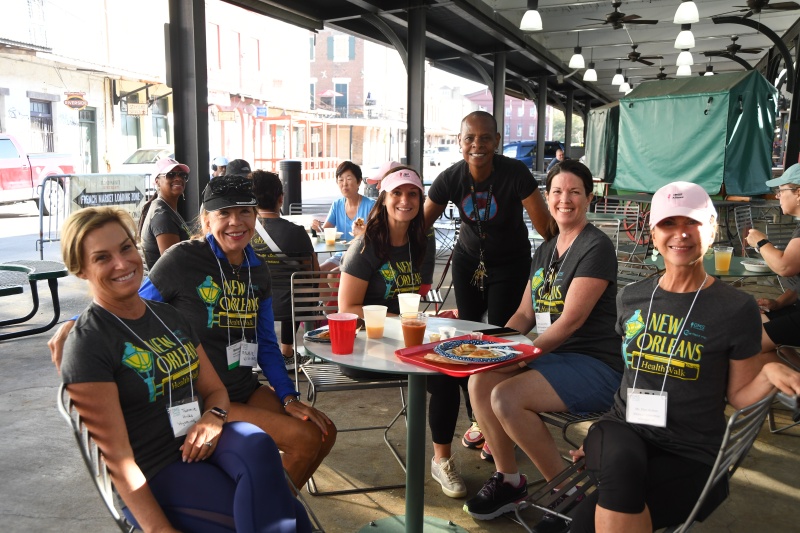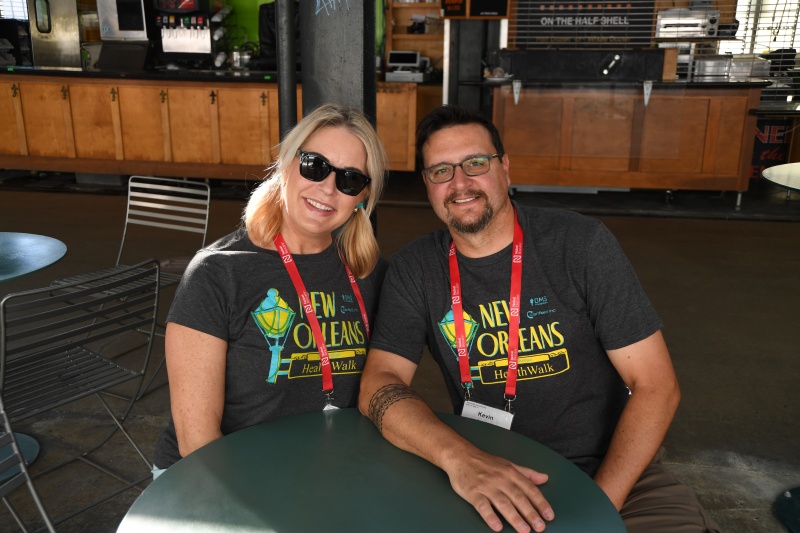 Nashville, often referred to as Music City, is a vibrant mecca of incredible music, food and nightlife. Such a great place to reconnect with friends after a 2 year break due to covid-19. Walkers were greeted with perfect weather each morning and the mood was light and energetic as this eclectic city provided the perfect backdrop to the 2022 Annual Meeting.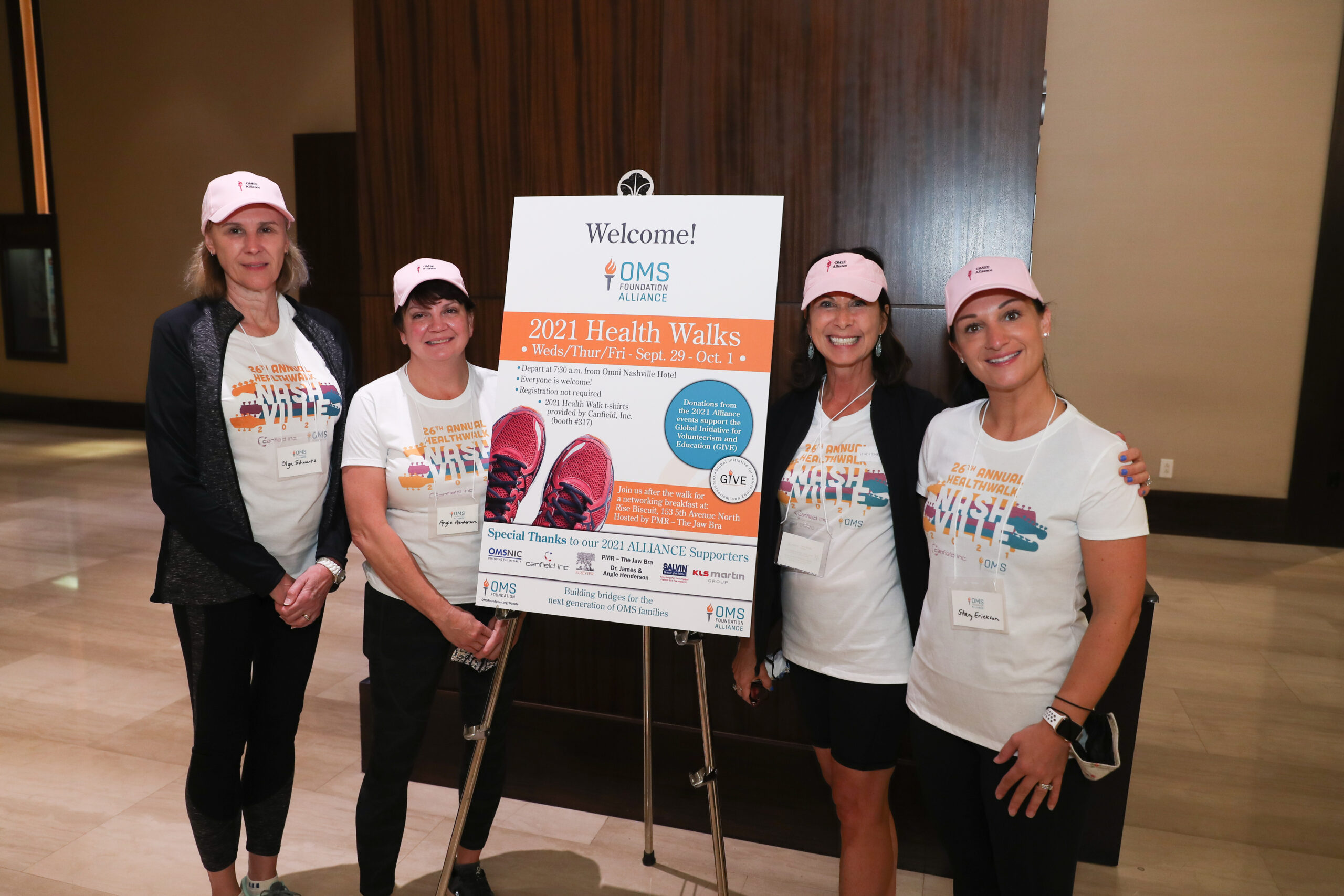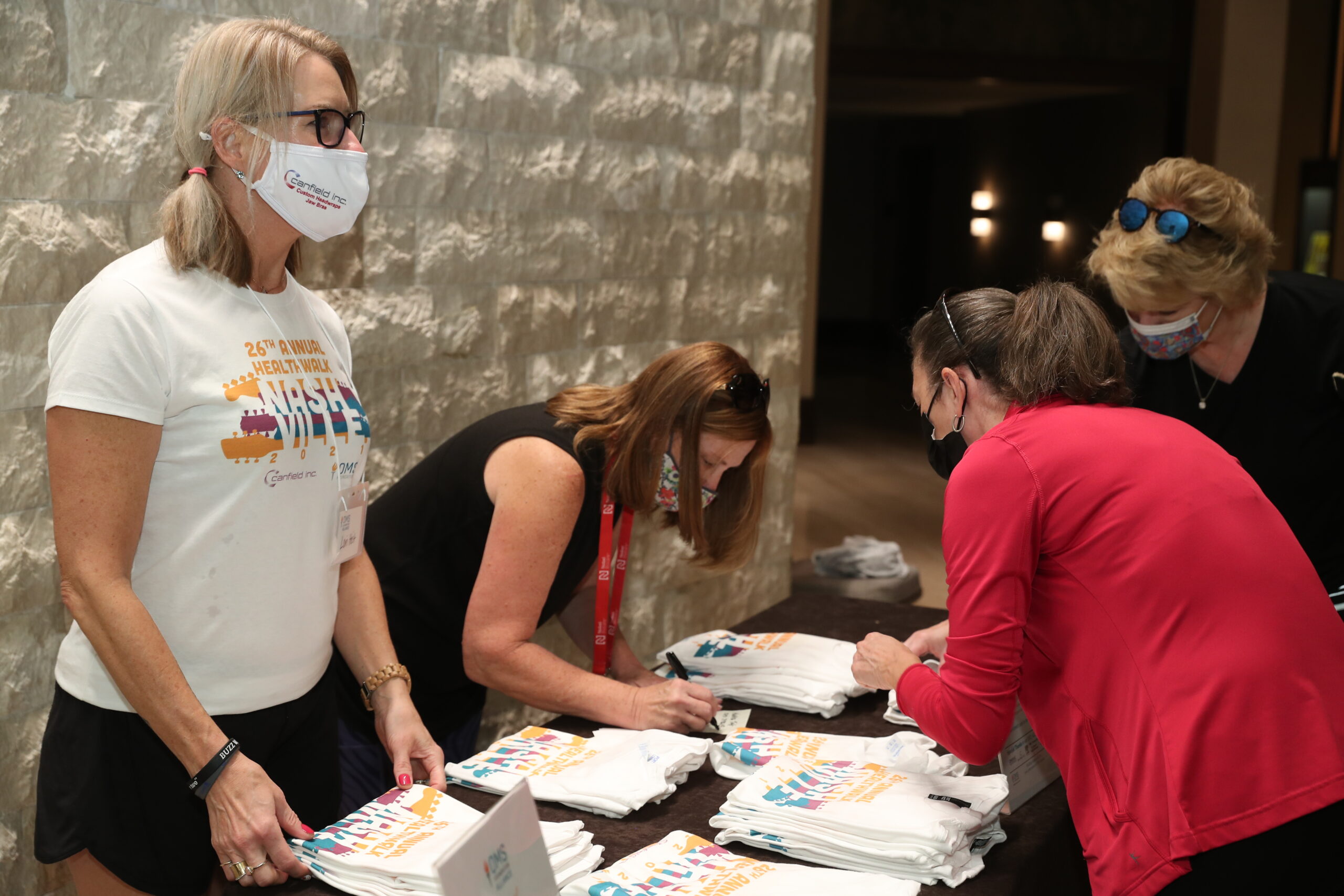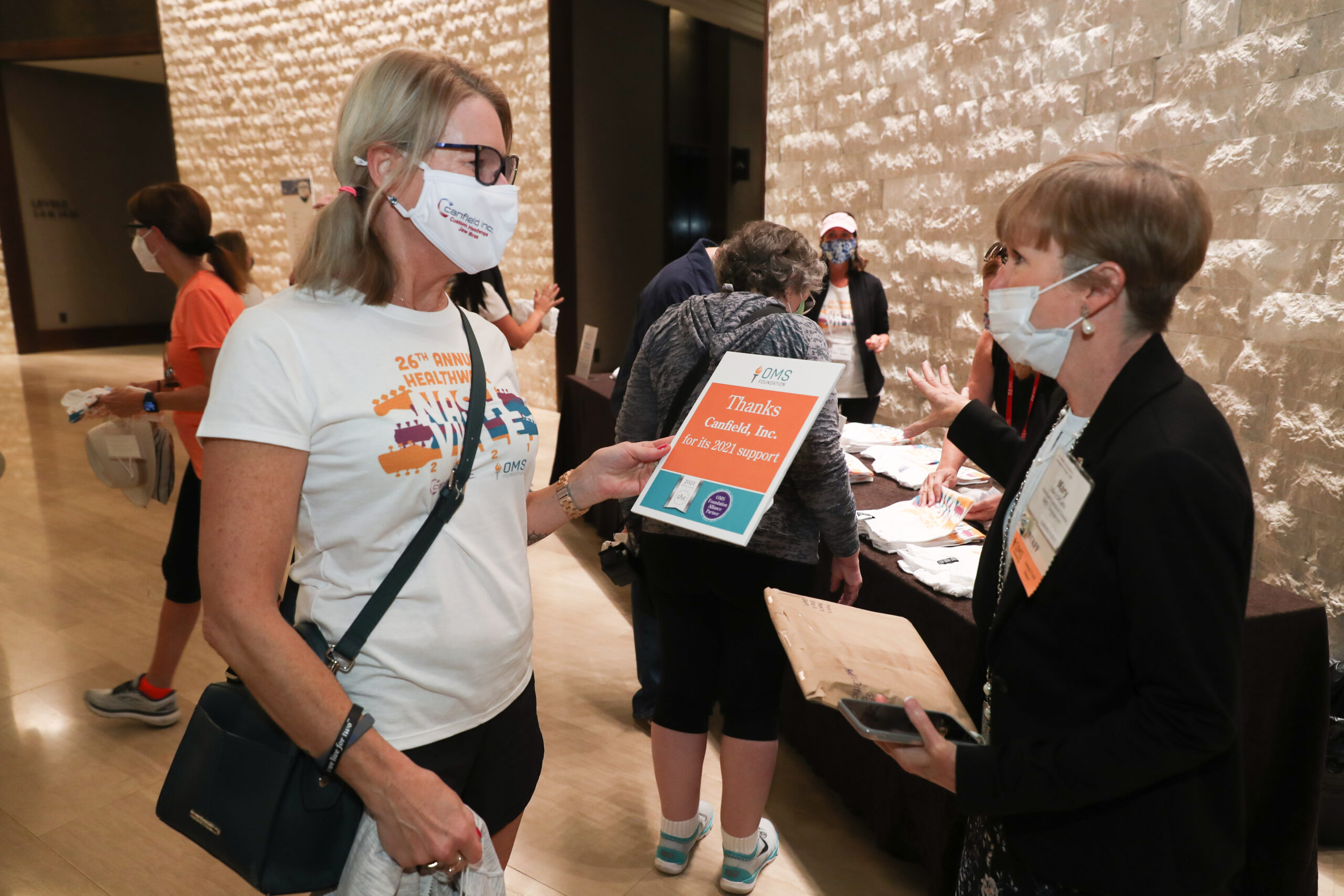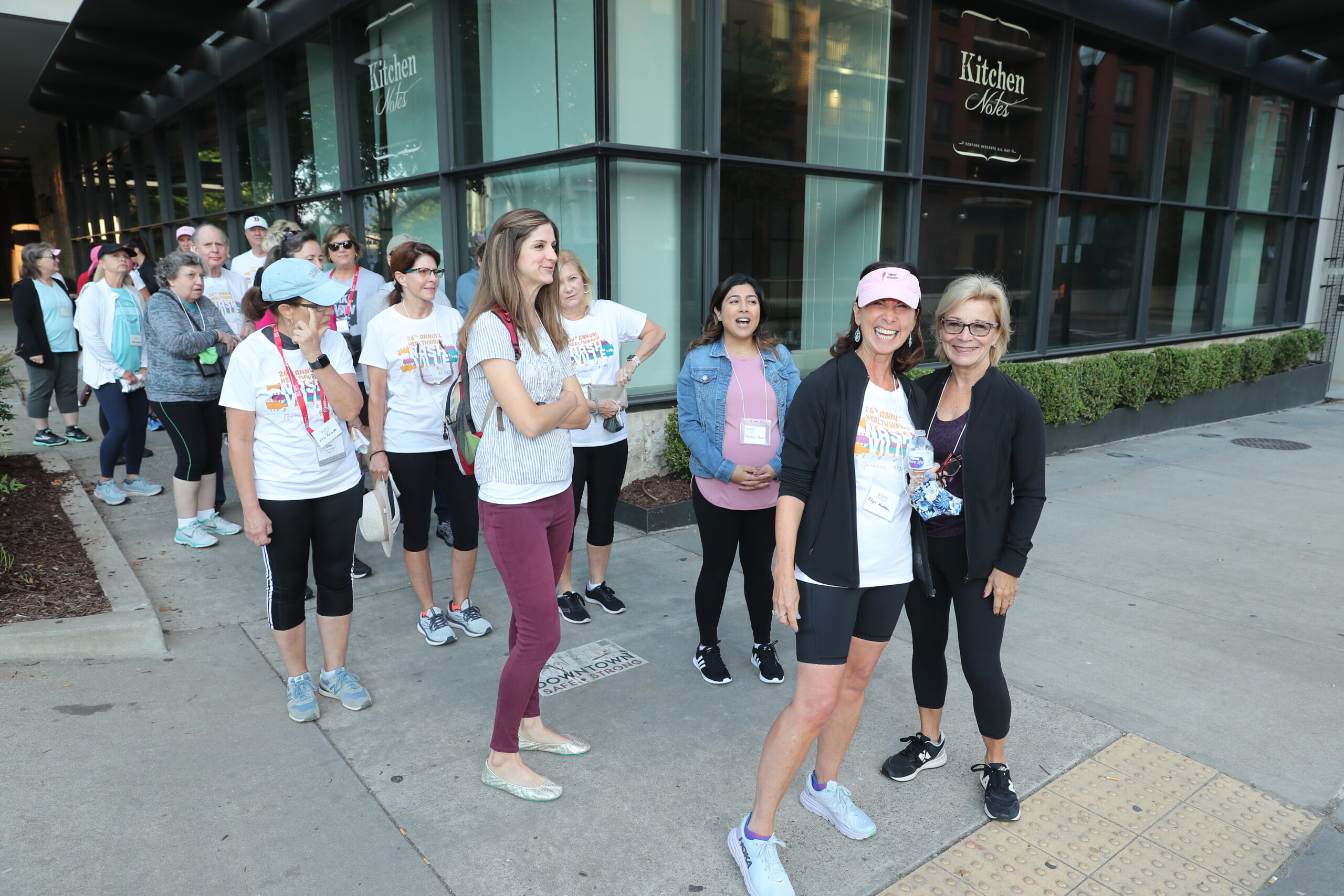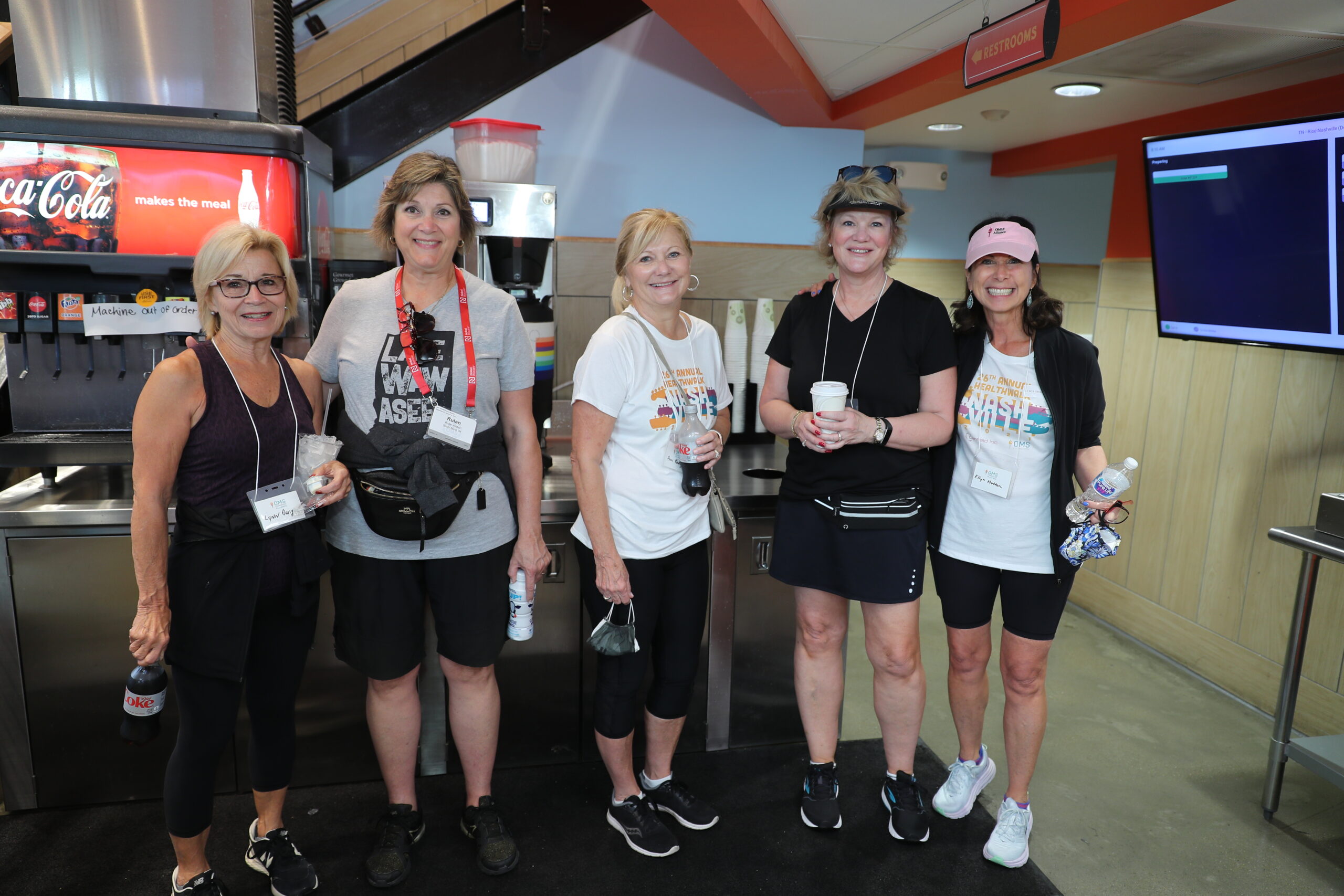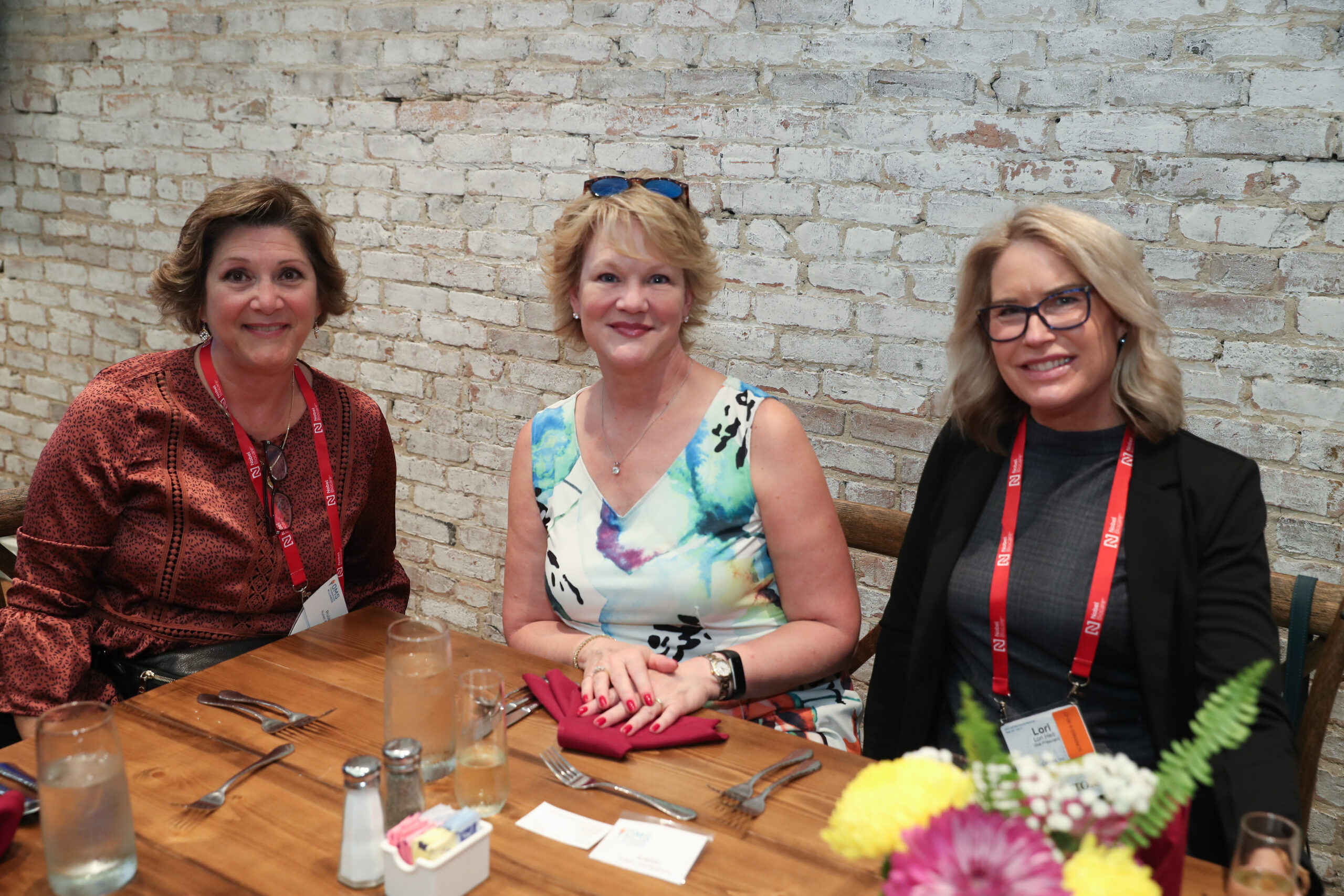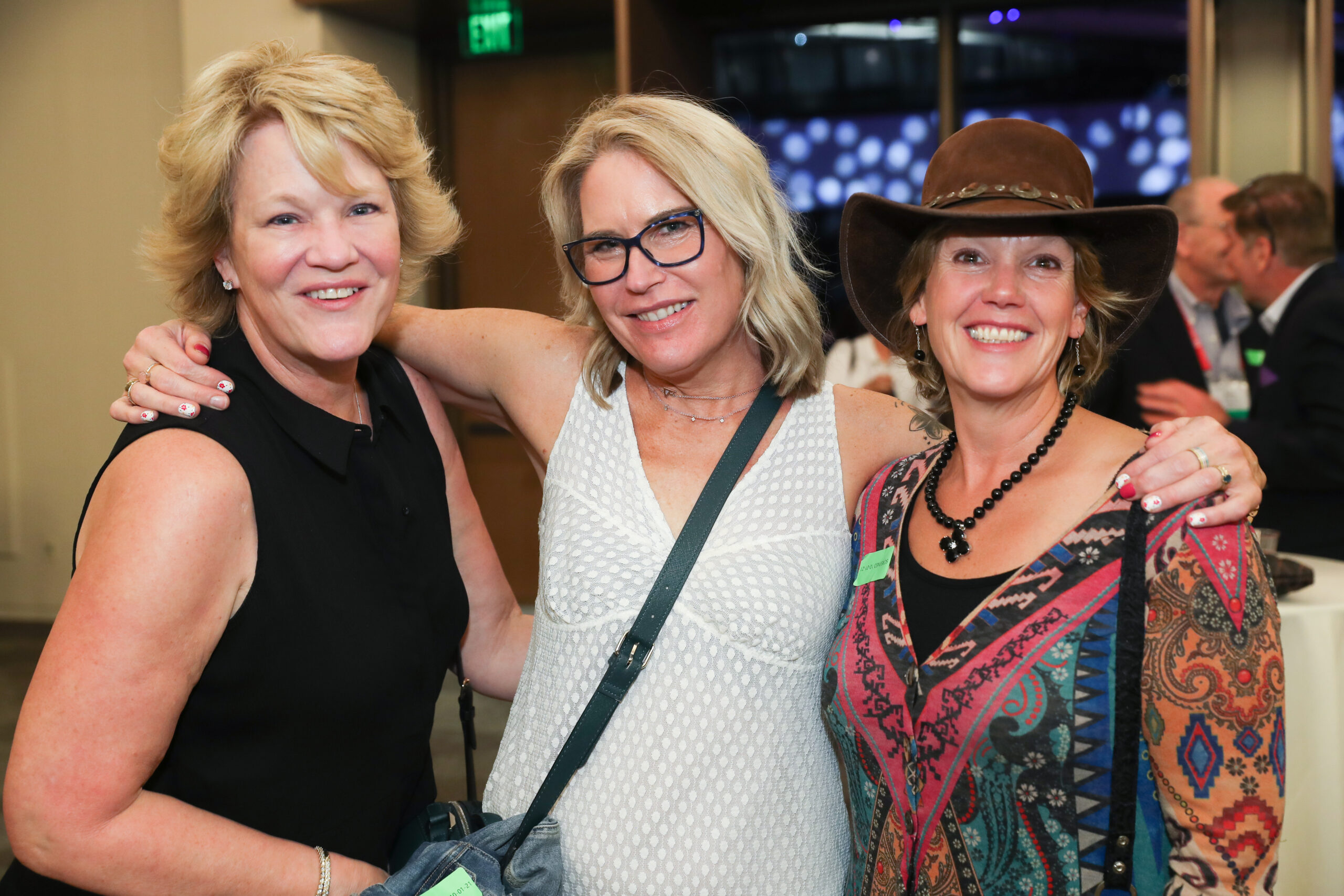 2019 Boston Meeting

AAOMS 2018 CHICAGO
The 100th AAOMS Anniversary meeting in Chicago brought Healthwalkers to shores of Lake Michigan with temps in the 80's for the first walk and dropping to the 40's for the last two walks! This year we also celebrated the OMS Alliance's 25th anniversary and provided long sleeve hoodies for purchase with a $25 donation to the Alliance. As always, Healthwalk t-shirts were handed out and breakfasts were sponsored in part by Canfield, Inc.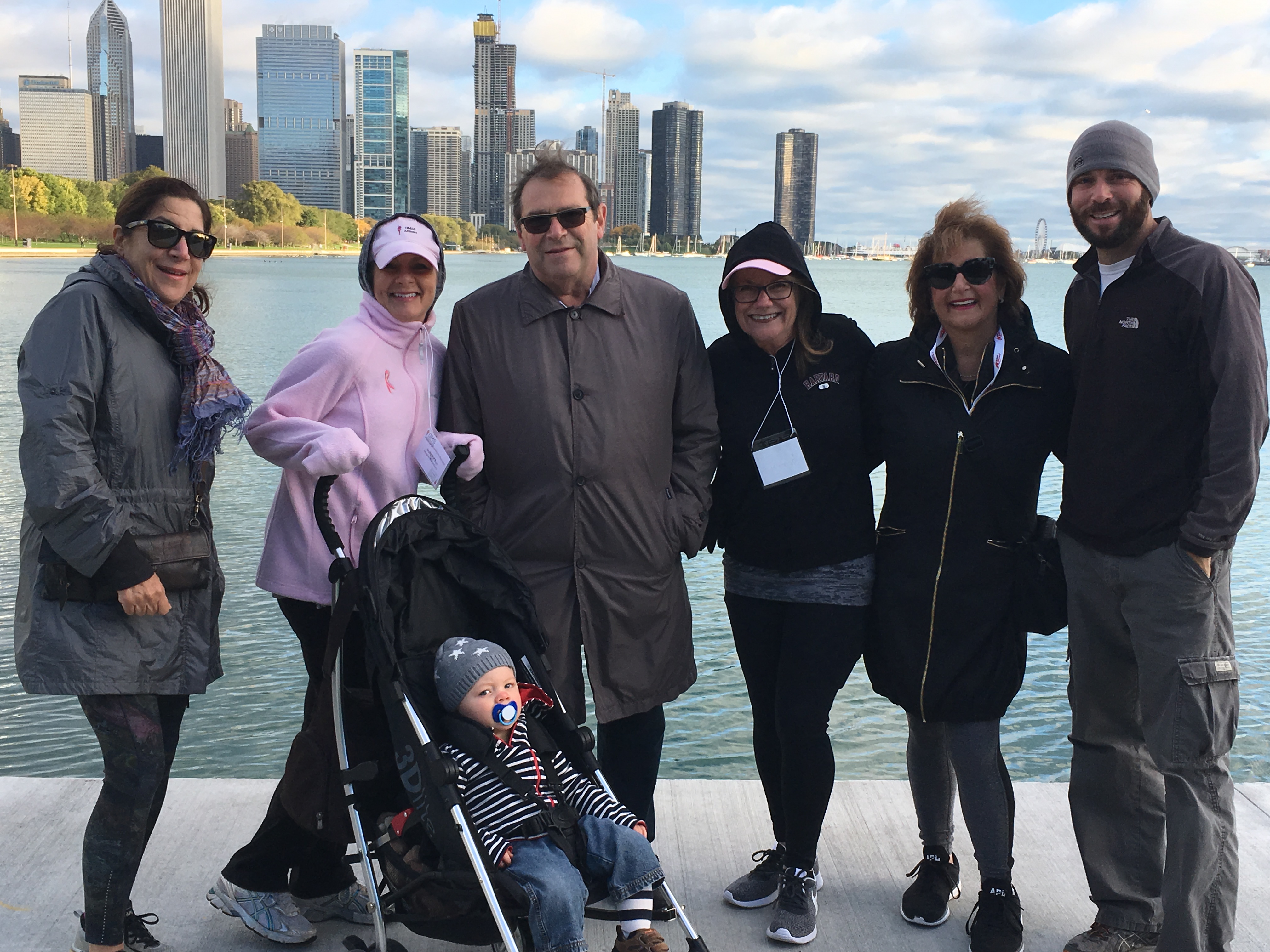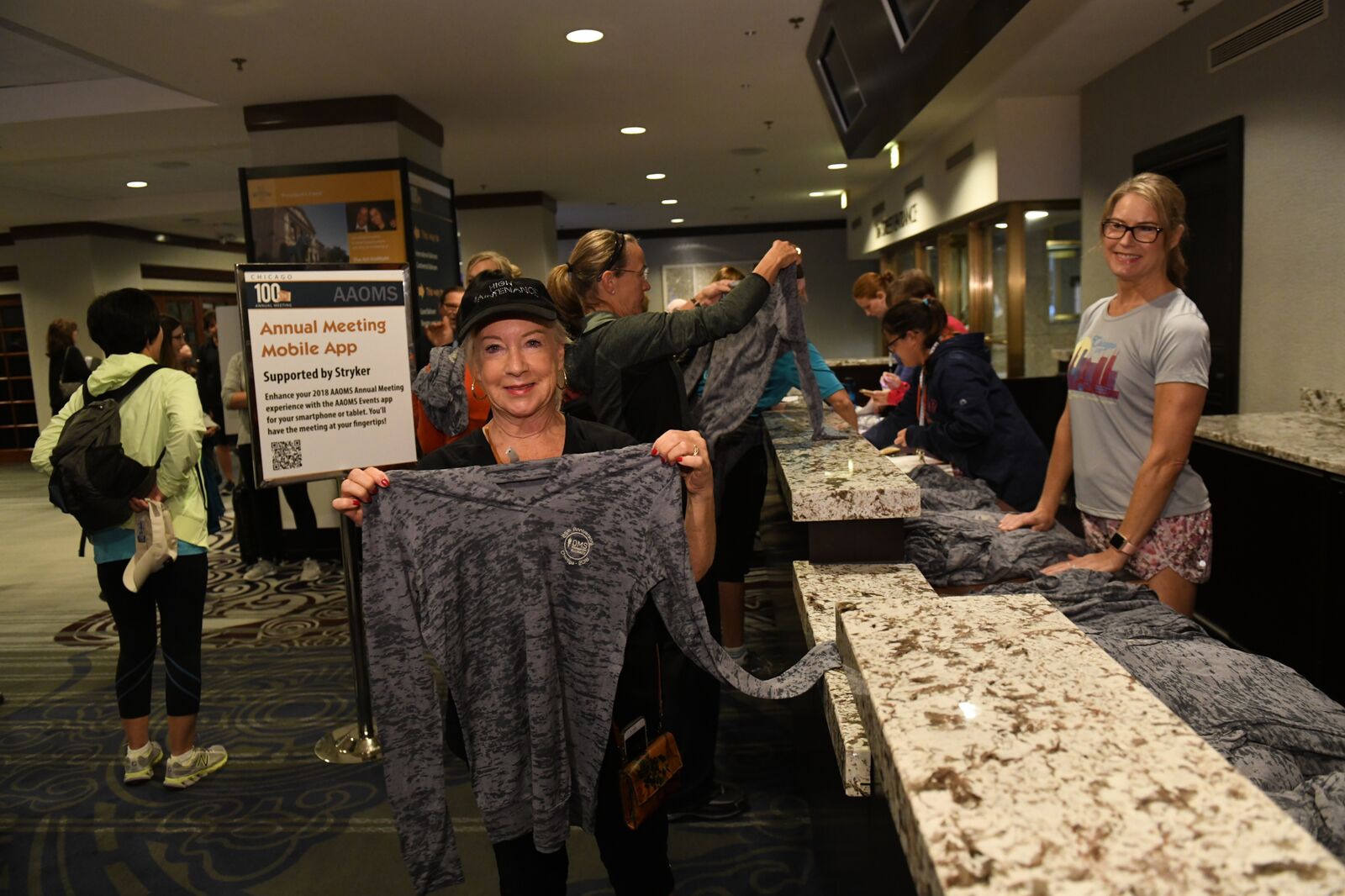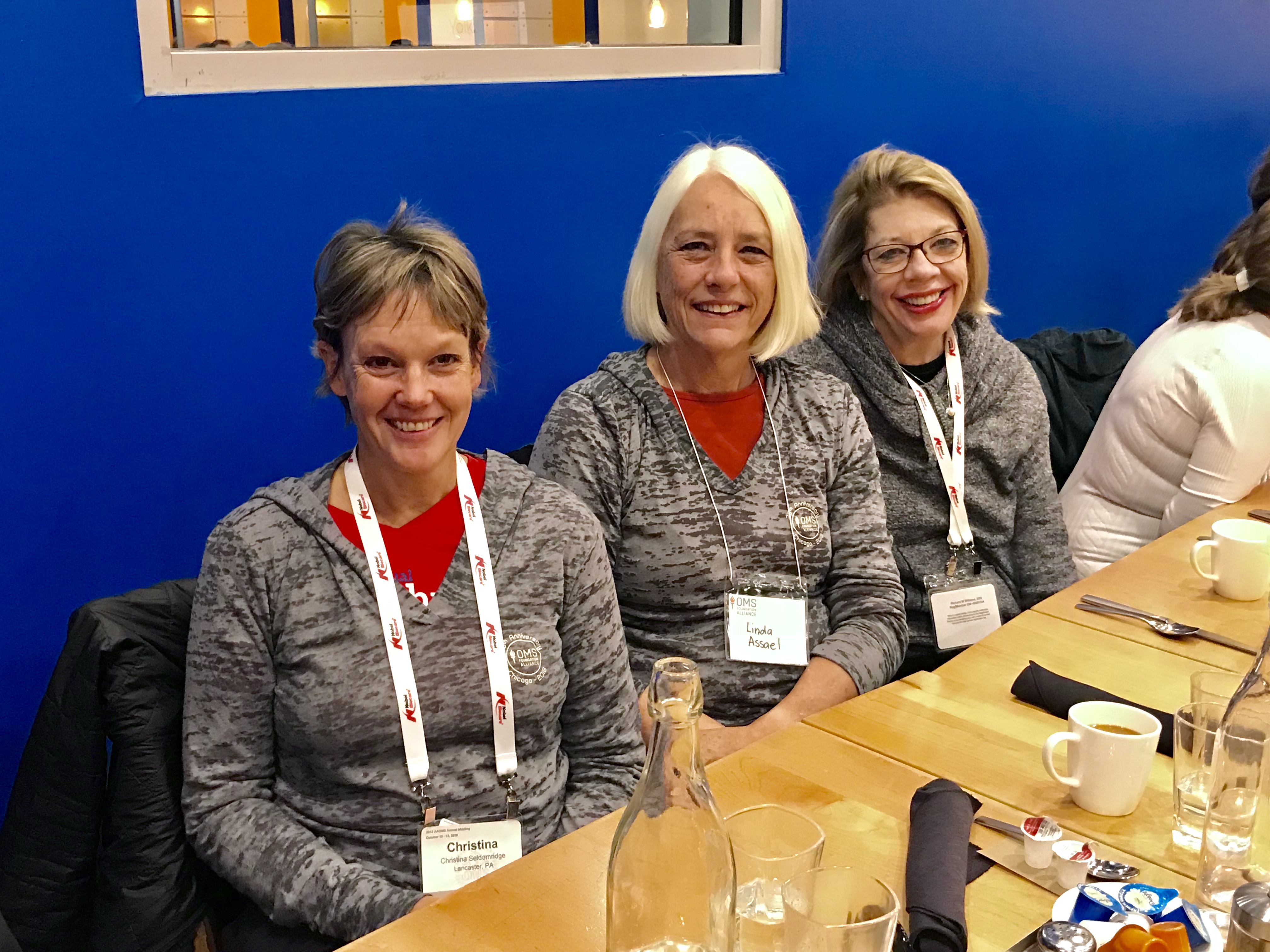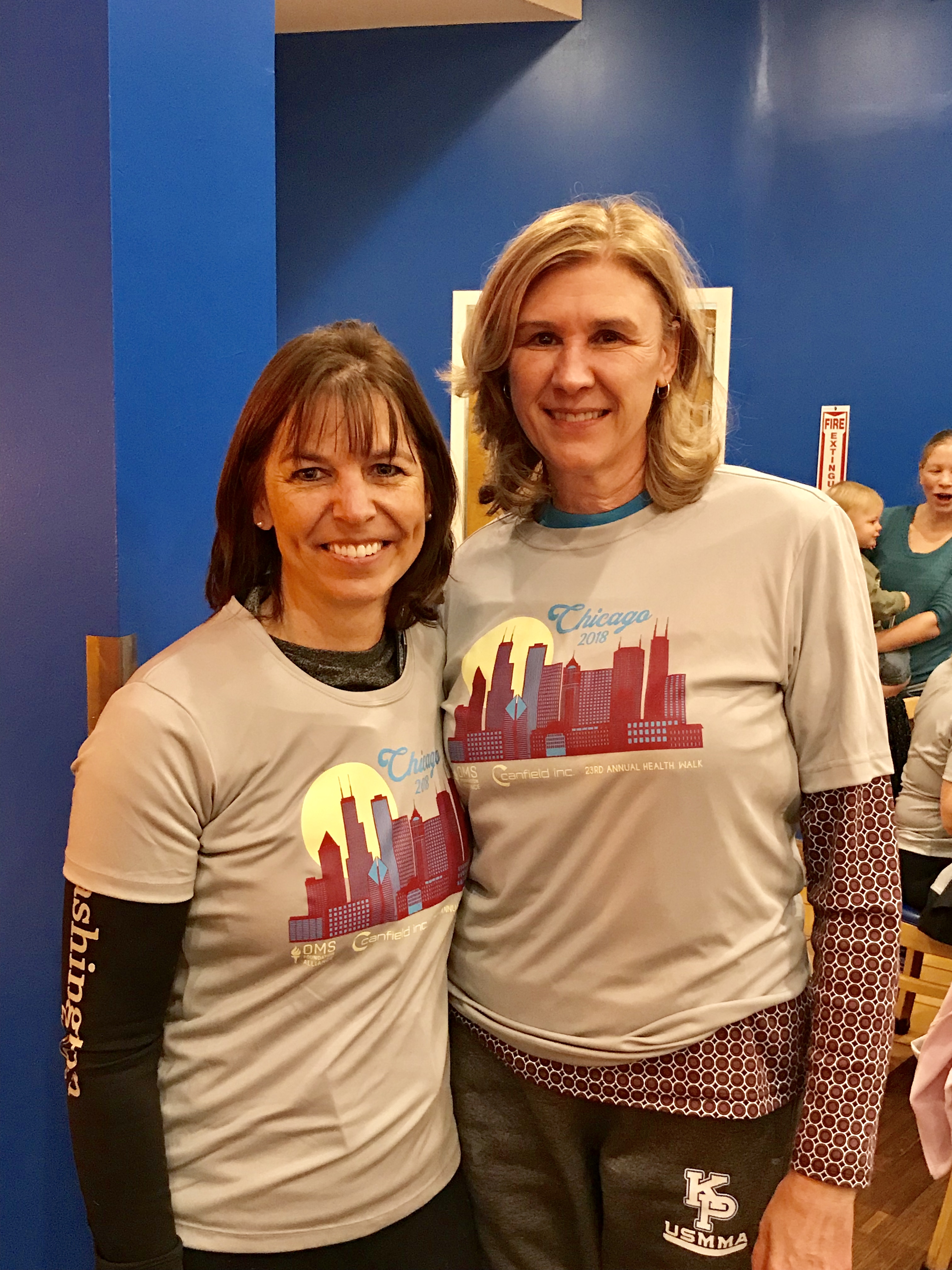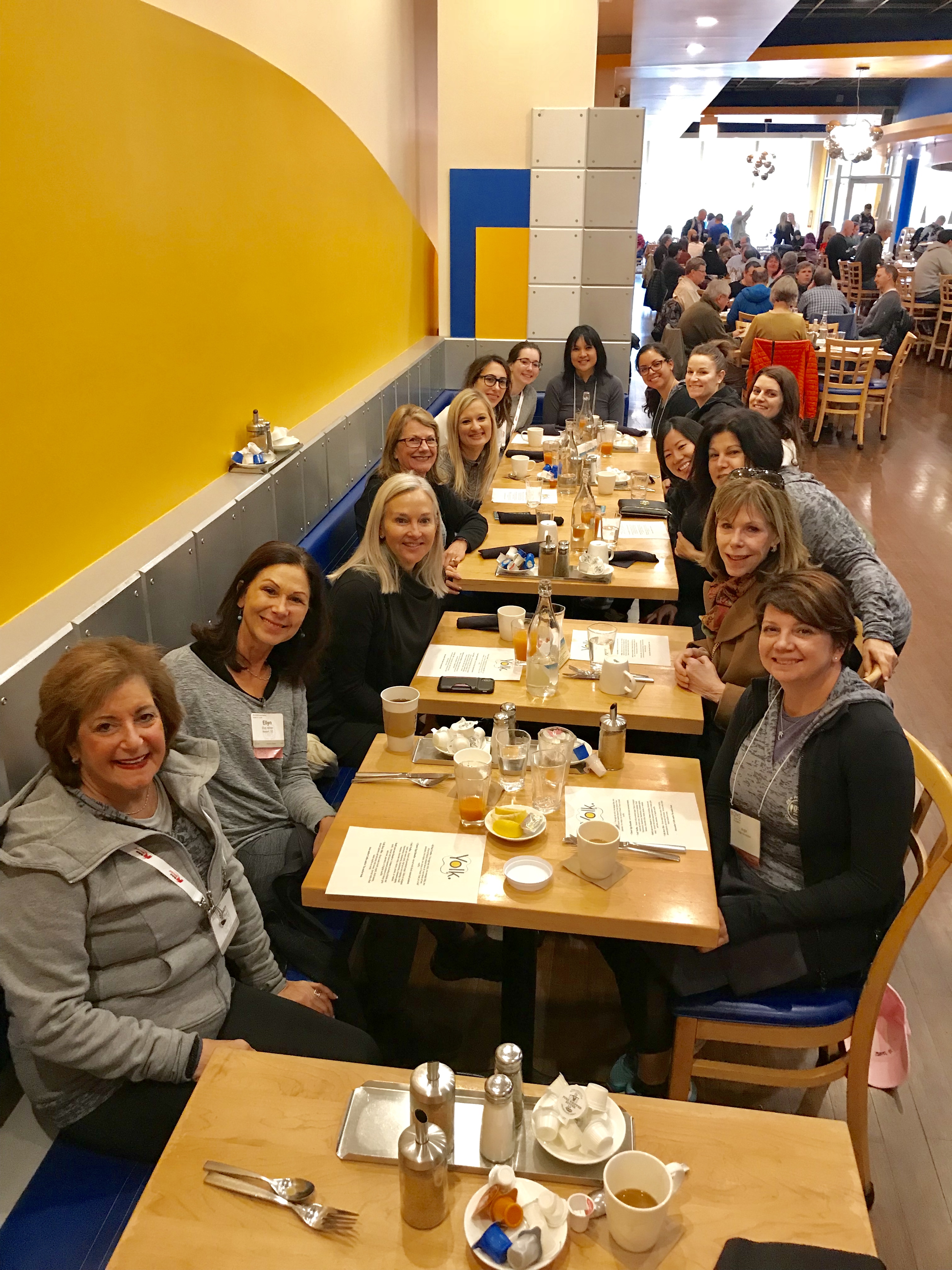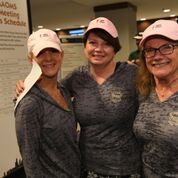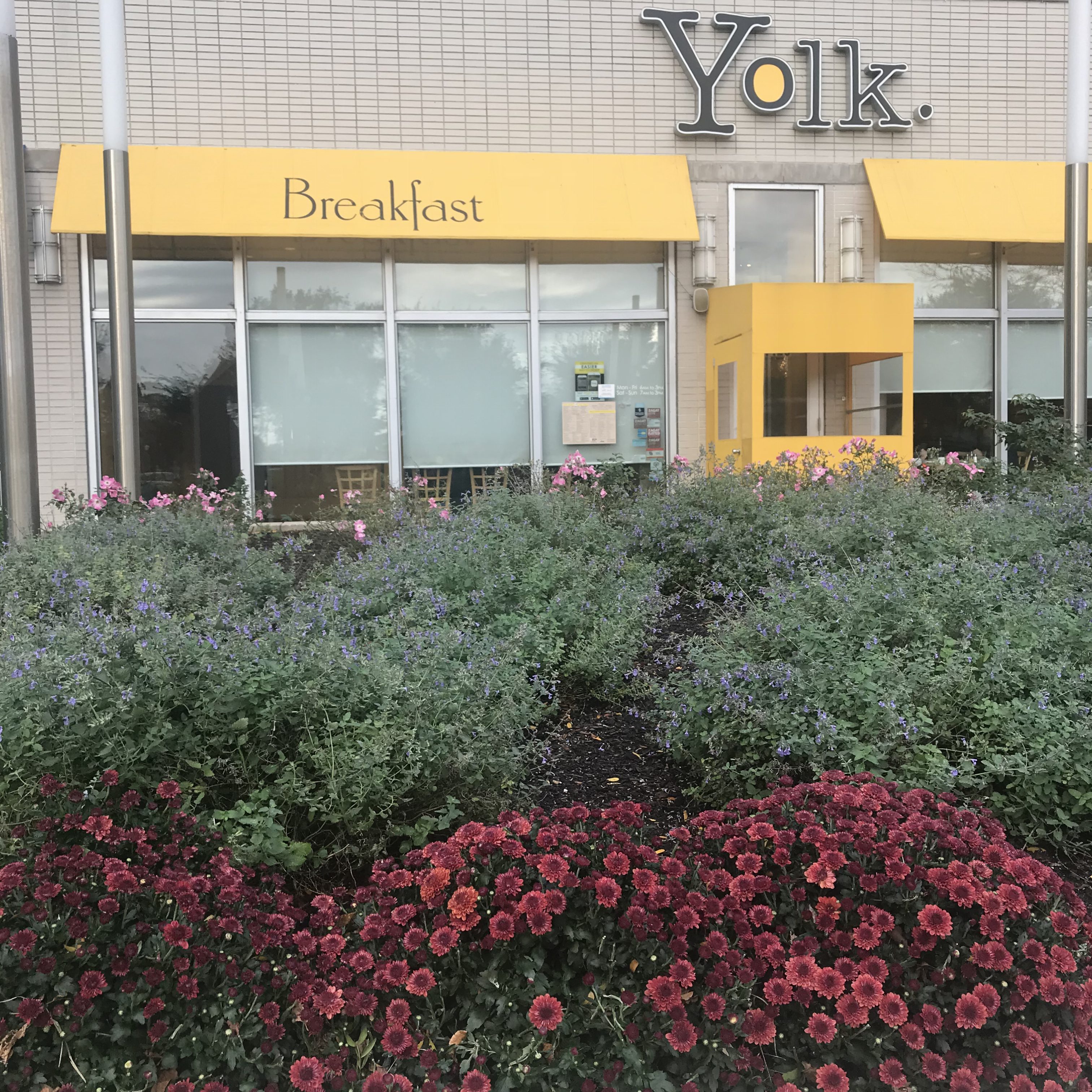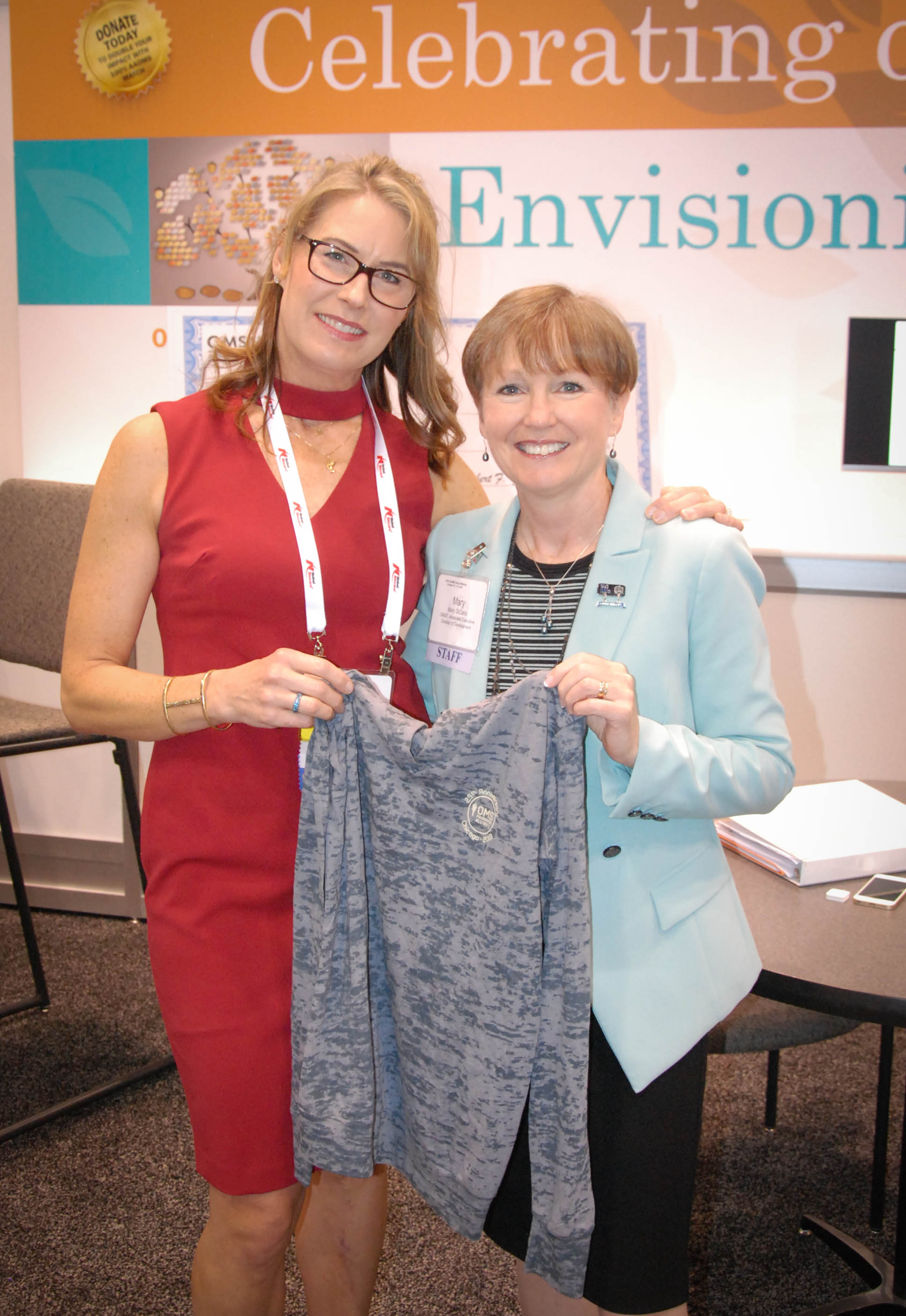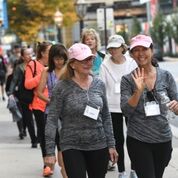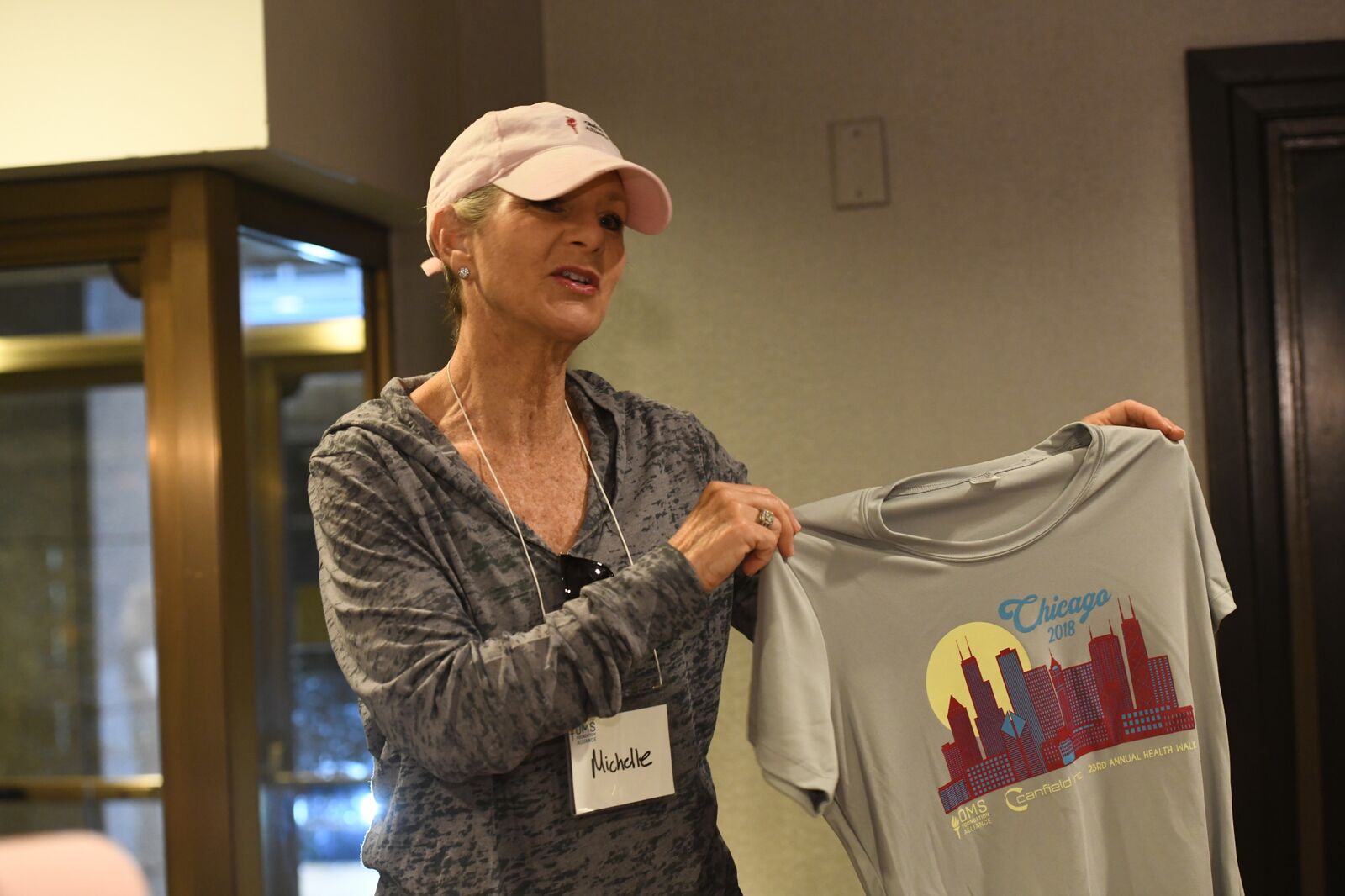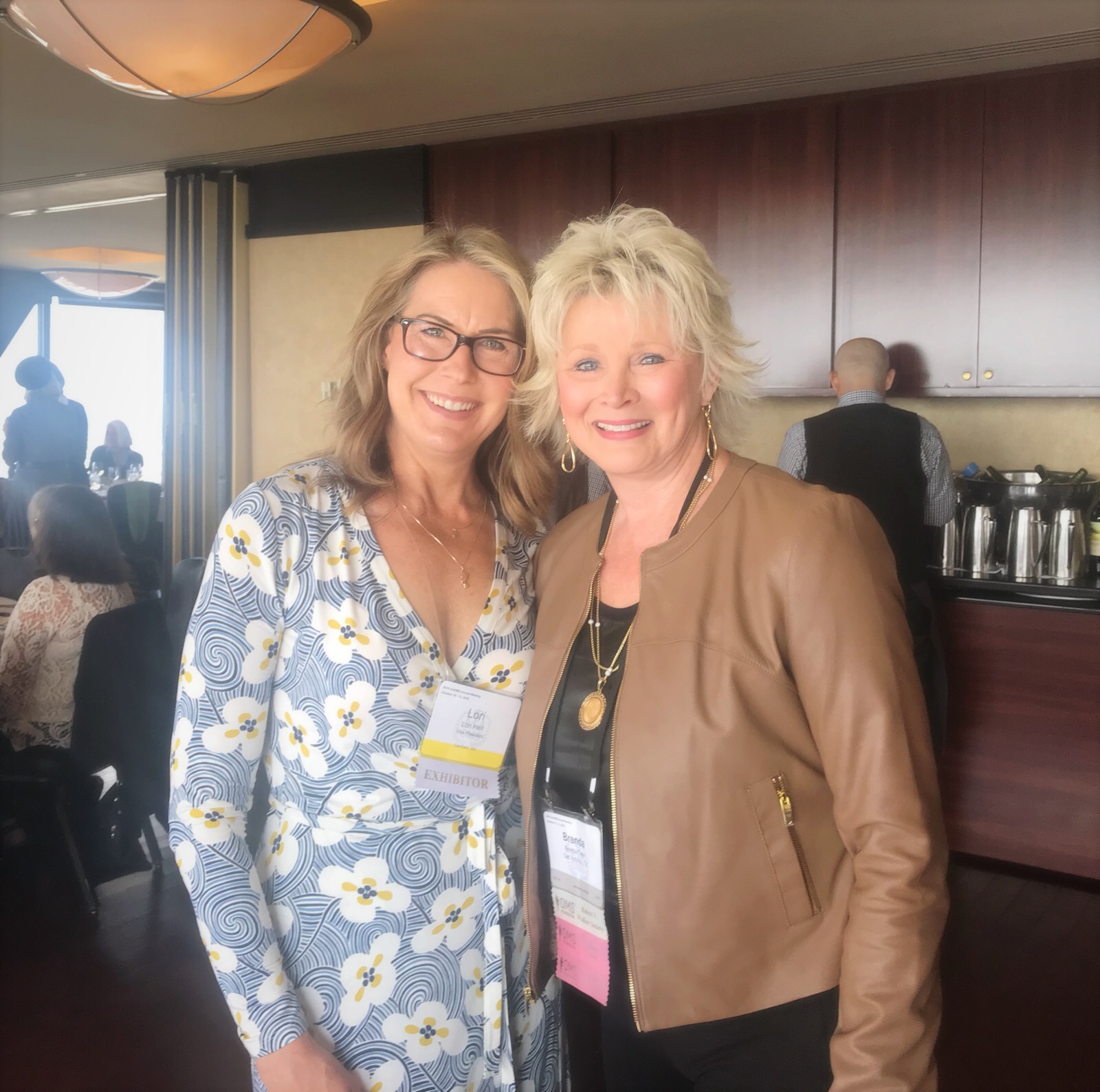 AAOMS 2017 SAN FRANCISCO
We managed to pull off 3 healthwalks in San Francisco amidst very smoky conditions due to the devastating wine country fires. Walkers that braved the smoke were rewarded with a delicious breakfast at Cafe Mason. It was our pleasure to provide healthwak t-shirts and partially sponsor the breakfasts. Looking forward to seeing everyone next year in Chicago as we celebrate the 100th anniversary of AAOMS!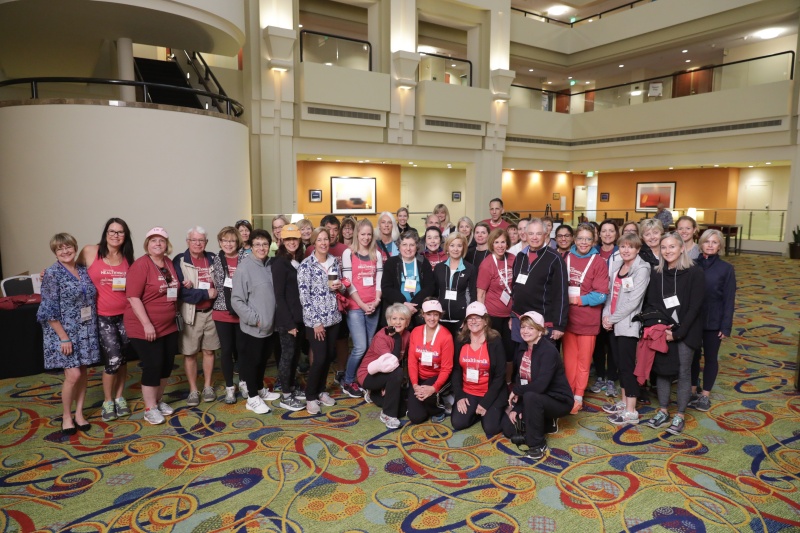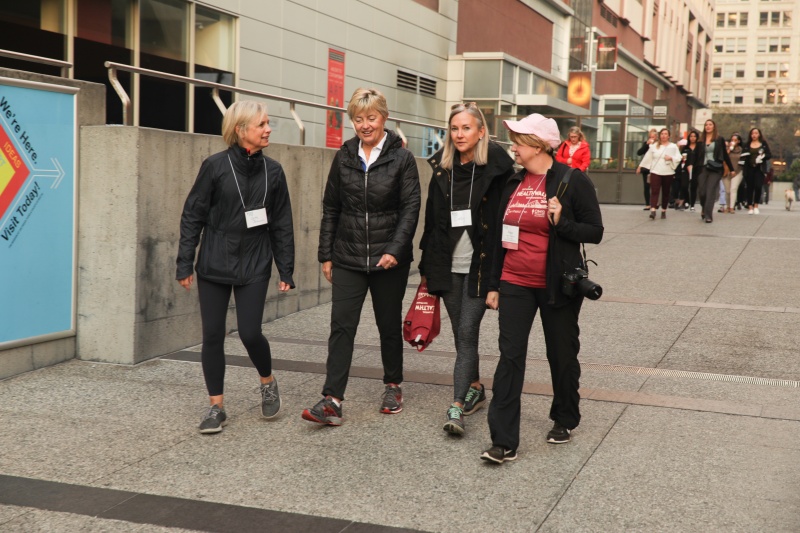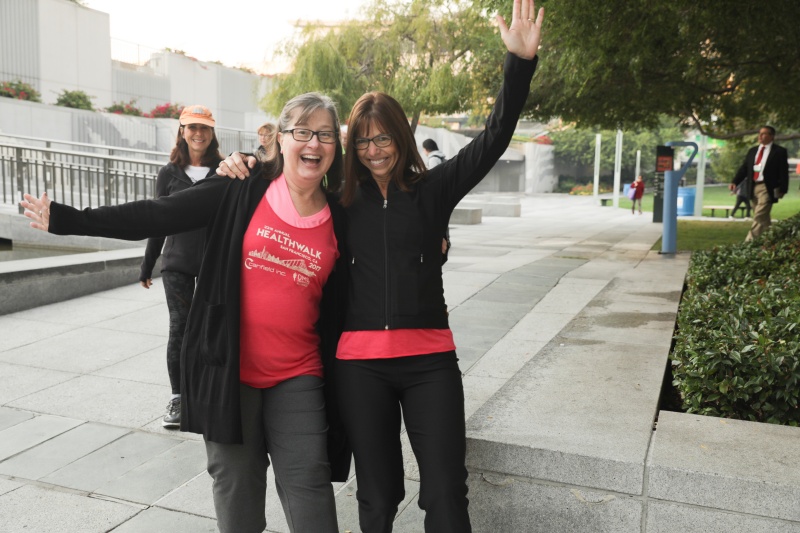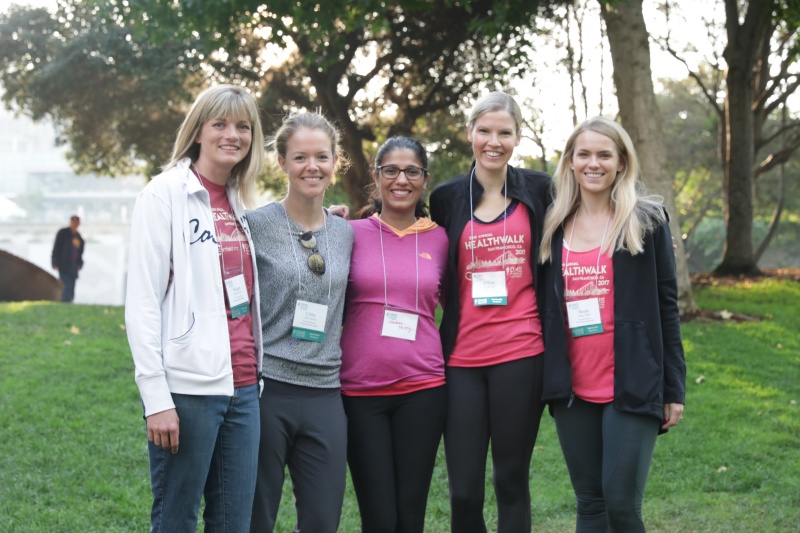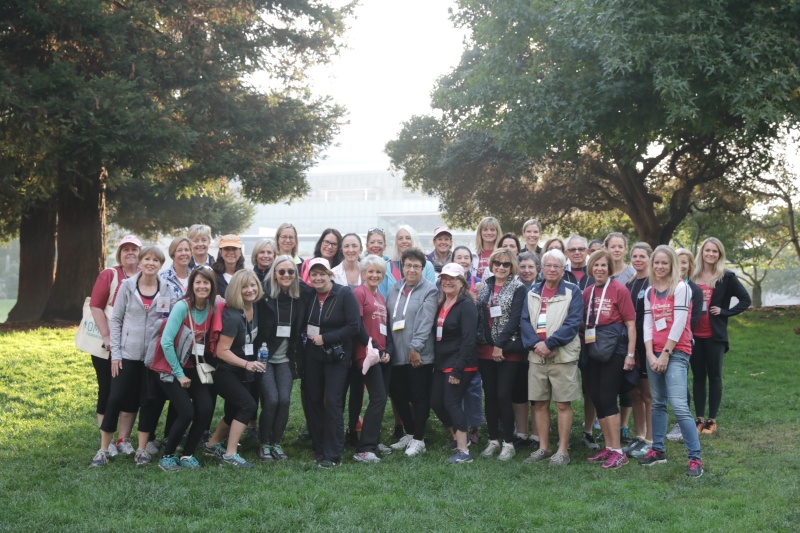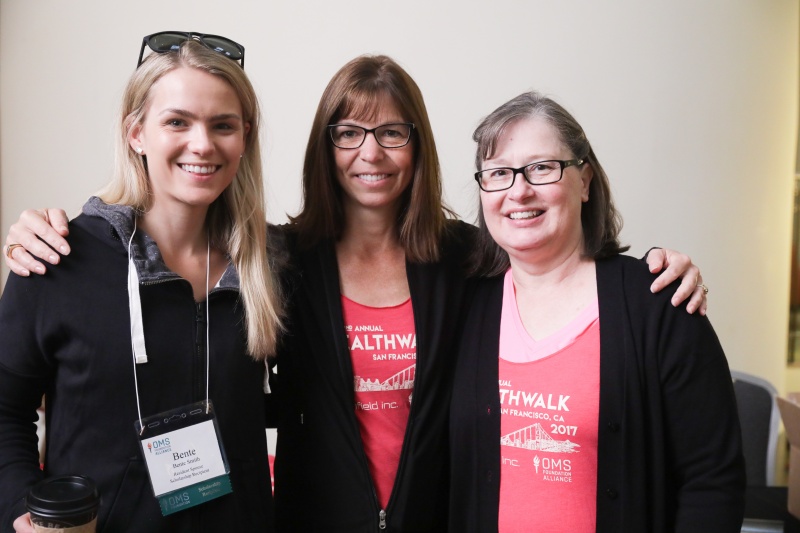 AAOMS 2016 LAS VEGAS
Vegas, baby. Another strong showing for our 21st Annual Healthwalk!!! Yes, it was hot outside, but no rain this year. It's hard to believe we have been walking together for over 2 decades. We "Healthwalkers" always seem to find our path and Las Vegas didn't disappoint. As always, a tasty breakfast satisfied hungry walkers and this year we enjoyed the flavors of Border Grill. Can't wait to see all our friends in San Francisco!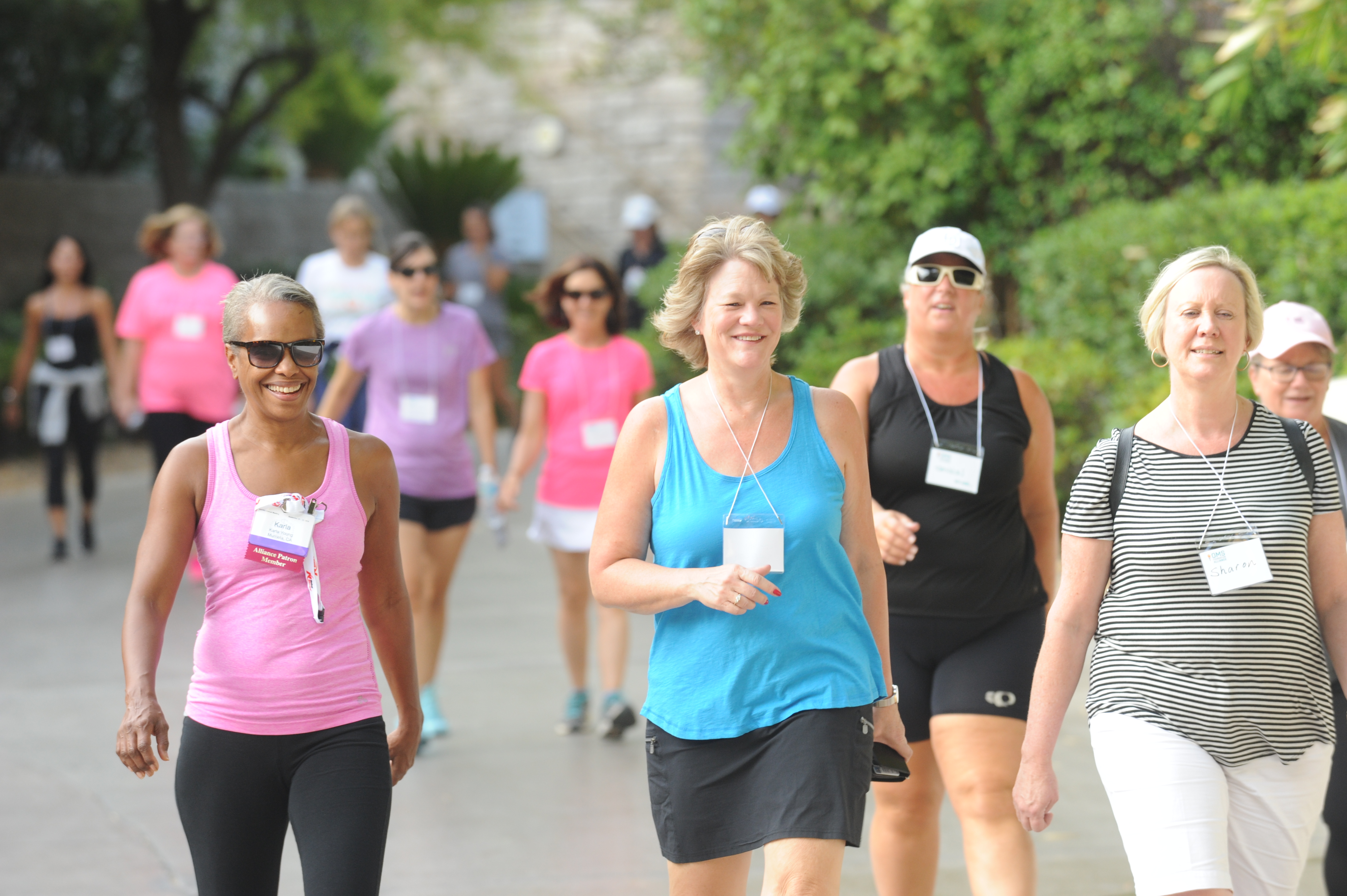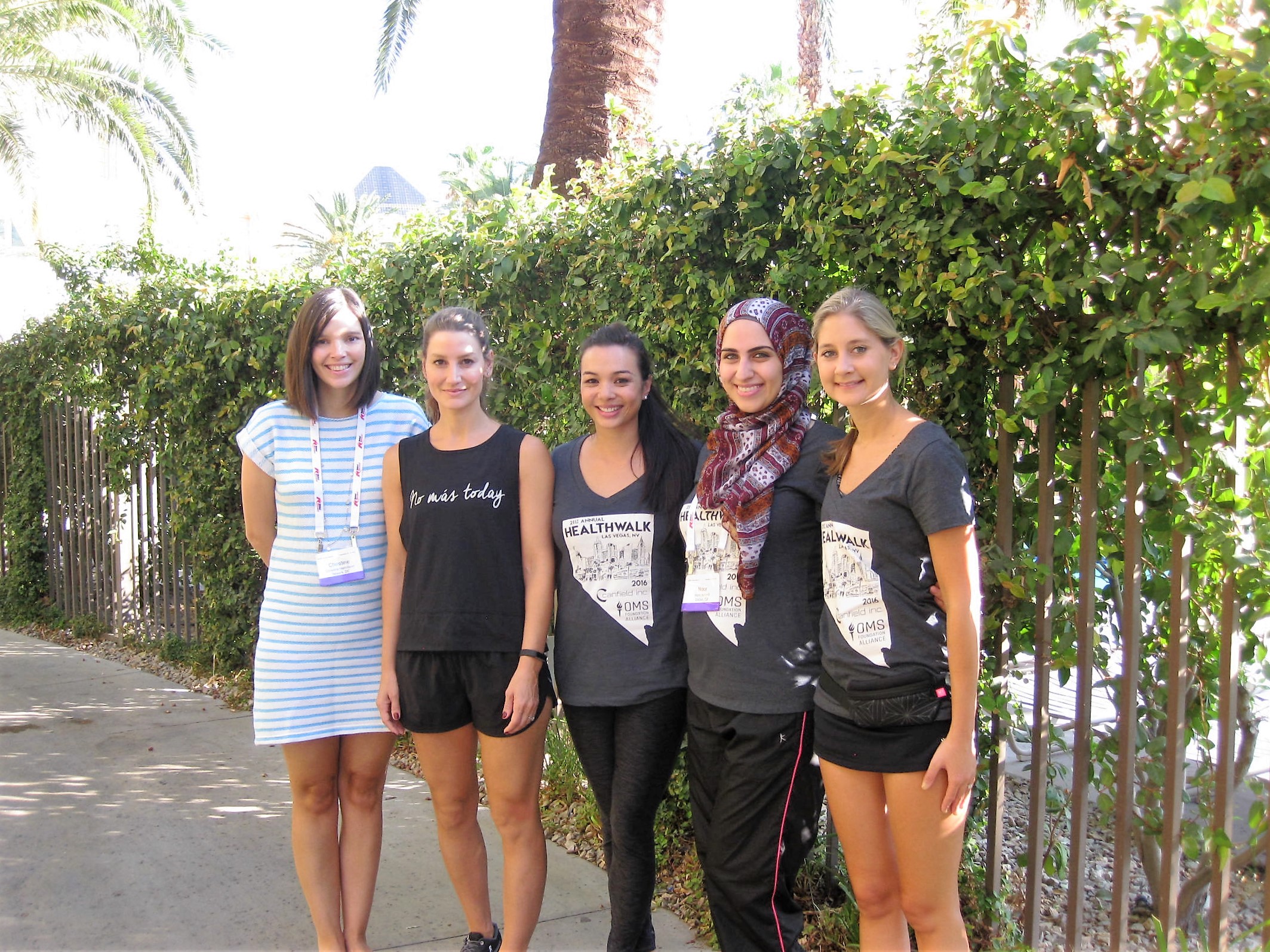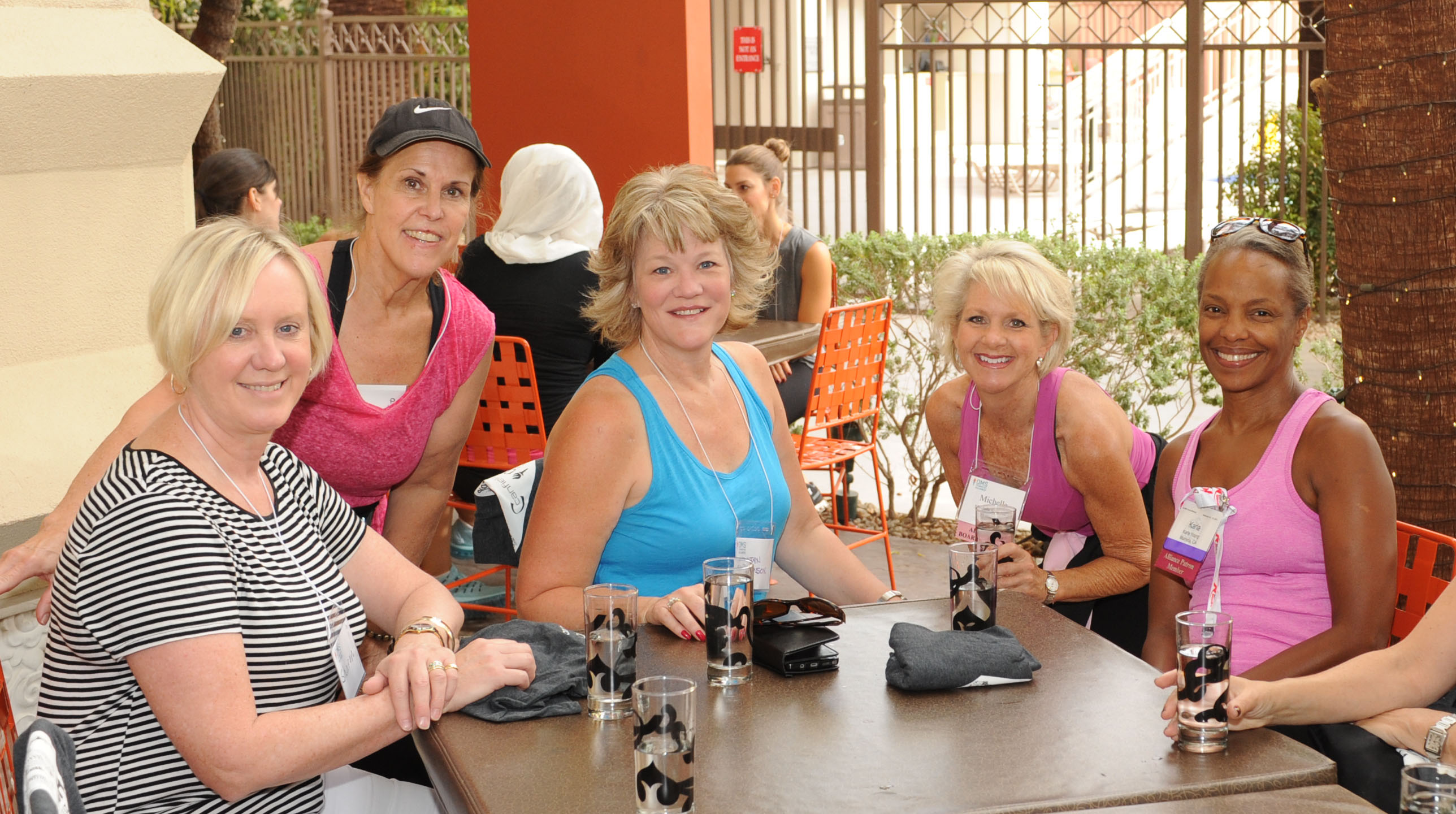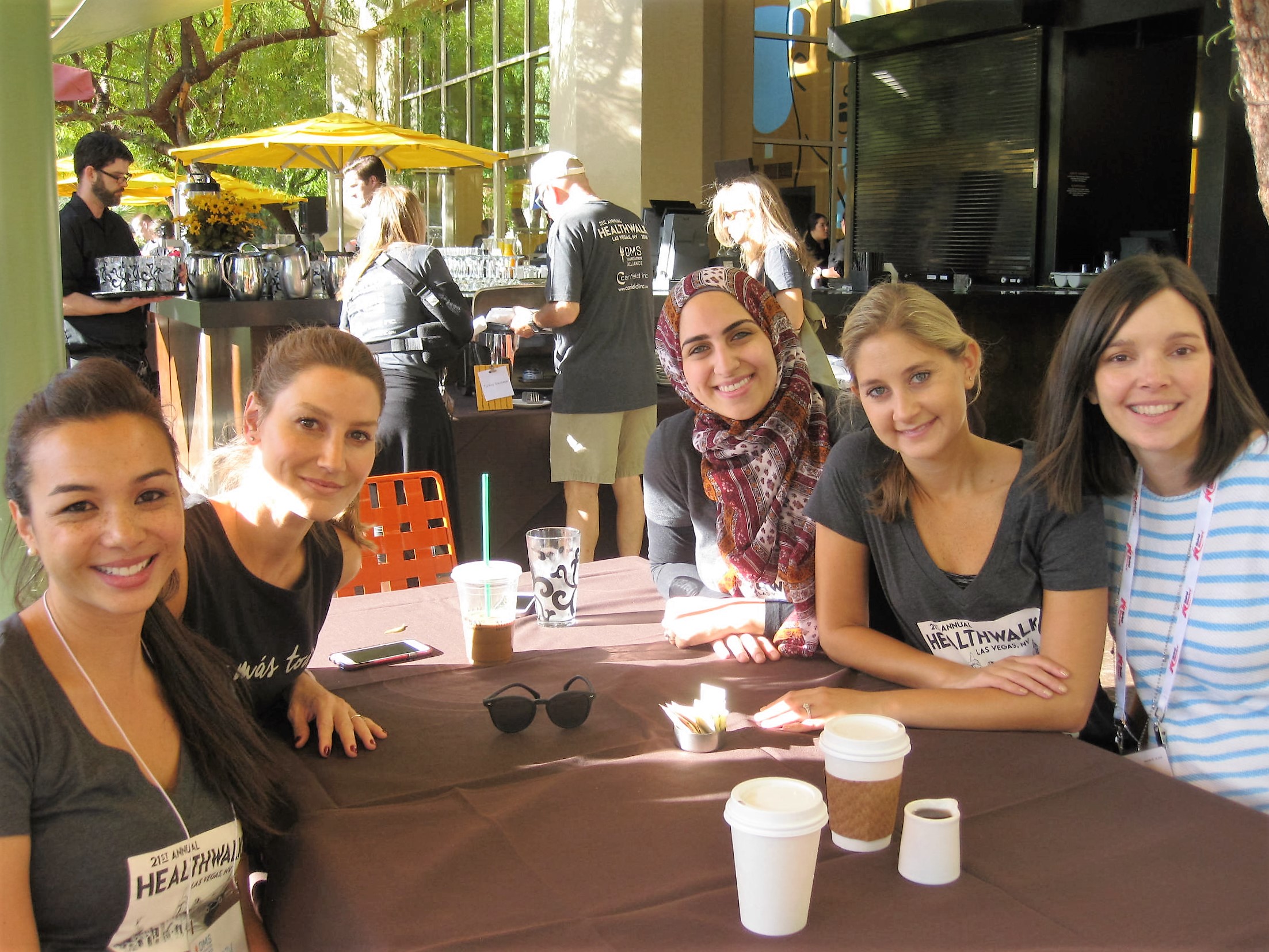 AAOMS 2015 WASHINGTON DC
Greetings from Washington DC! A special thanks to hurricane Joaquin for causing rainy conditions and forcing healthwalkers inside this year. We did manage to get one walk outdoors before the gale force winds and rains really hit. Here are some pictures from the 20th Annual Healthwalk in our nation's capitol.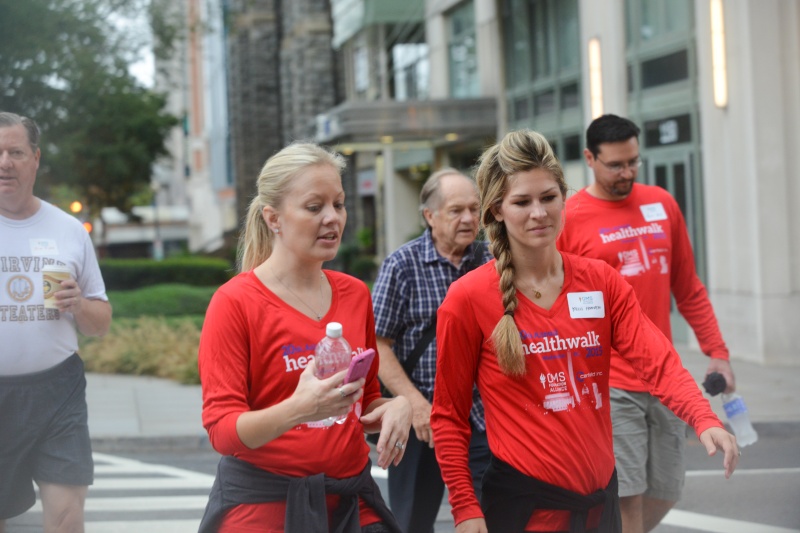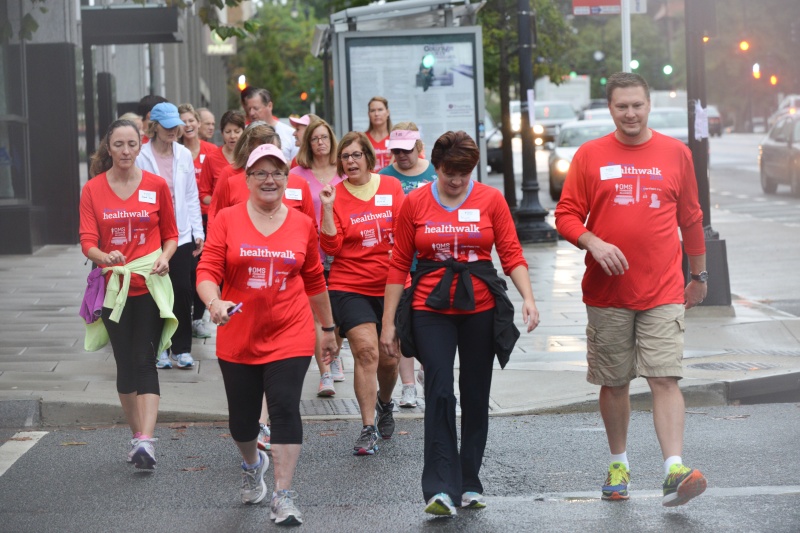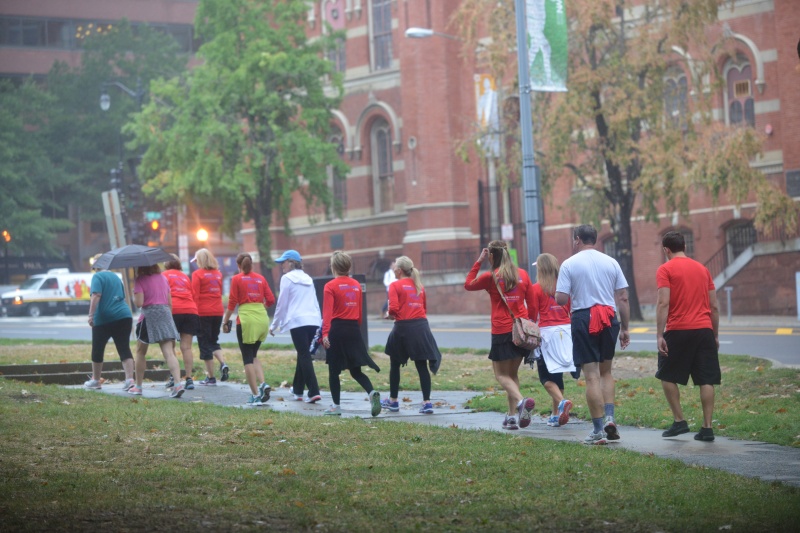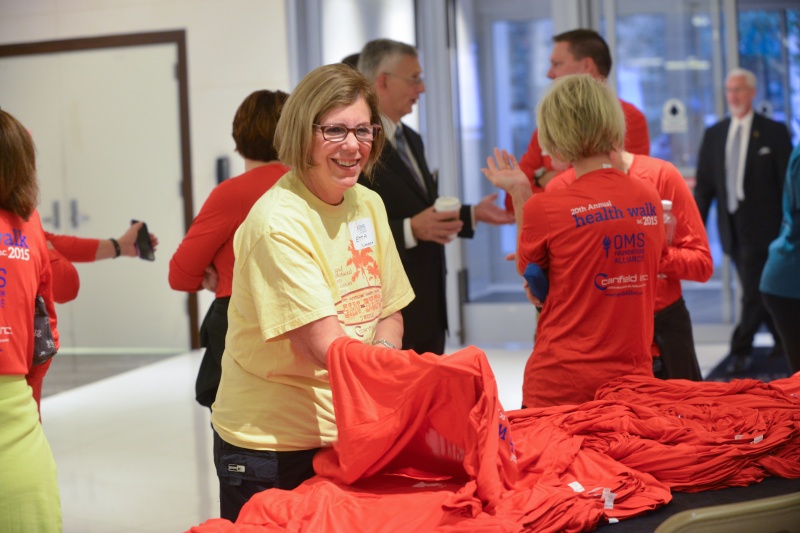 Looking forward to seeing everyone in sunny Las Vegas!
AAOMS 2014 HONOLULU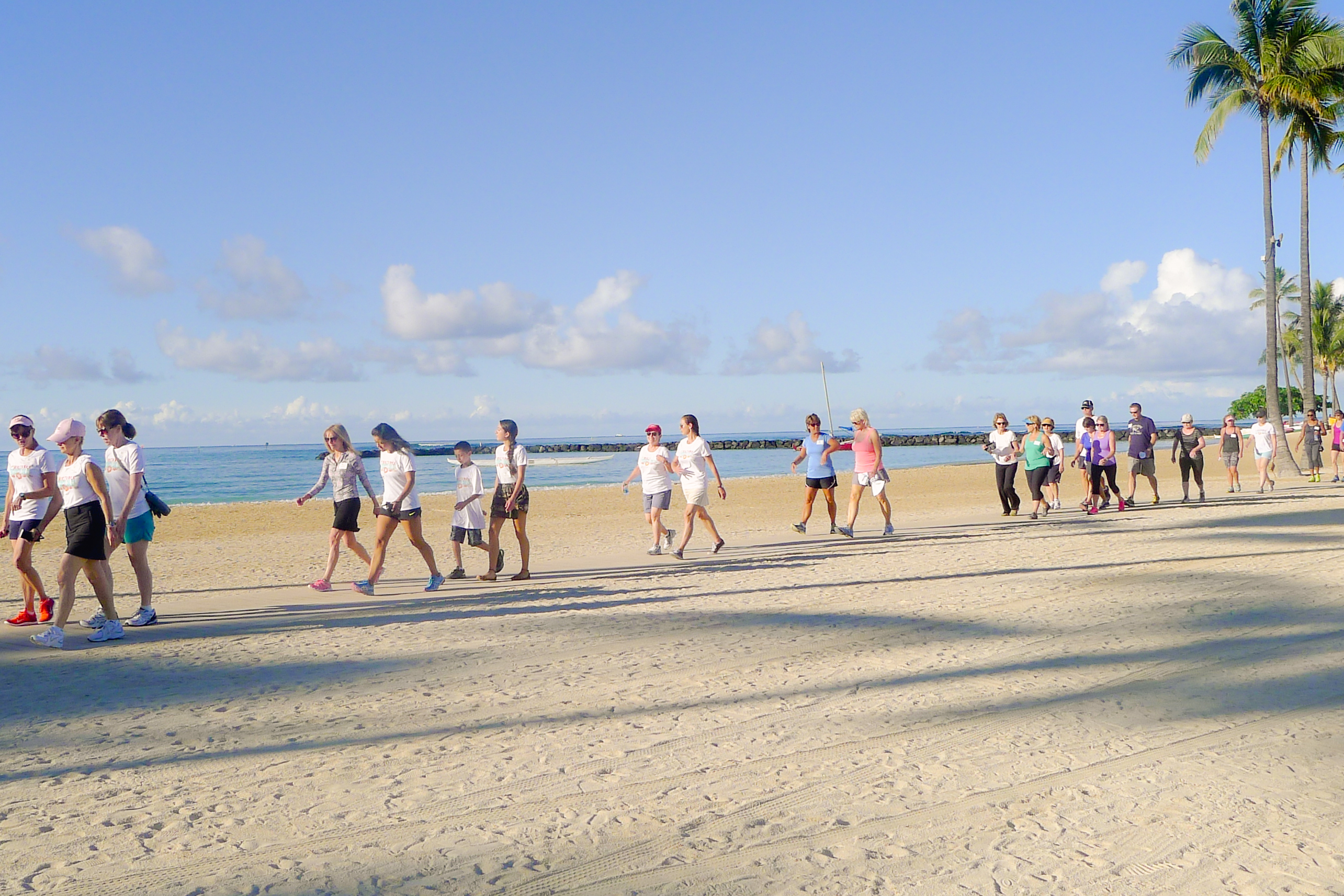 ALOHA! It just keeps getting better every year… We had 75 walkers turn out for our 19th annual healthwalk the first day! What a great way to catch up with old friends and get to know someone new. We were a lively group walking past the banyan trees and the beautiful pacific ocean. After working up a sweat, we enjoyed an amazing breakfast at Shore Bird. The fresh fruit and other goodies at the mouth watering buffet (yes, succulent roast pig in the morning is a must in Hawaii), overlooking the ocean was the perfect start to a beautiful day in paradise. We are already looking forward to next year when we celebrate our 20th ANNUAL HEALTHWALK in Washington DC. But first, here are some photos to remember paradise…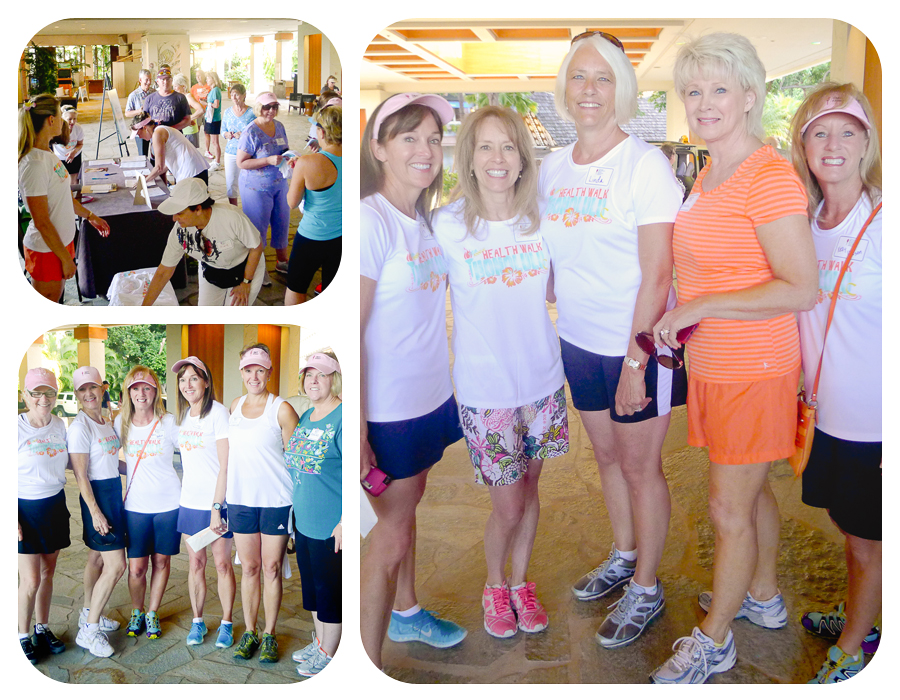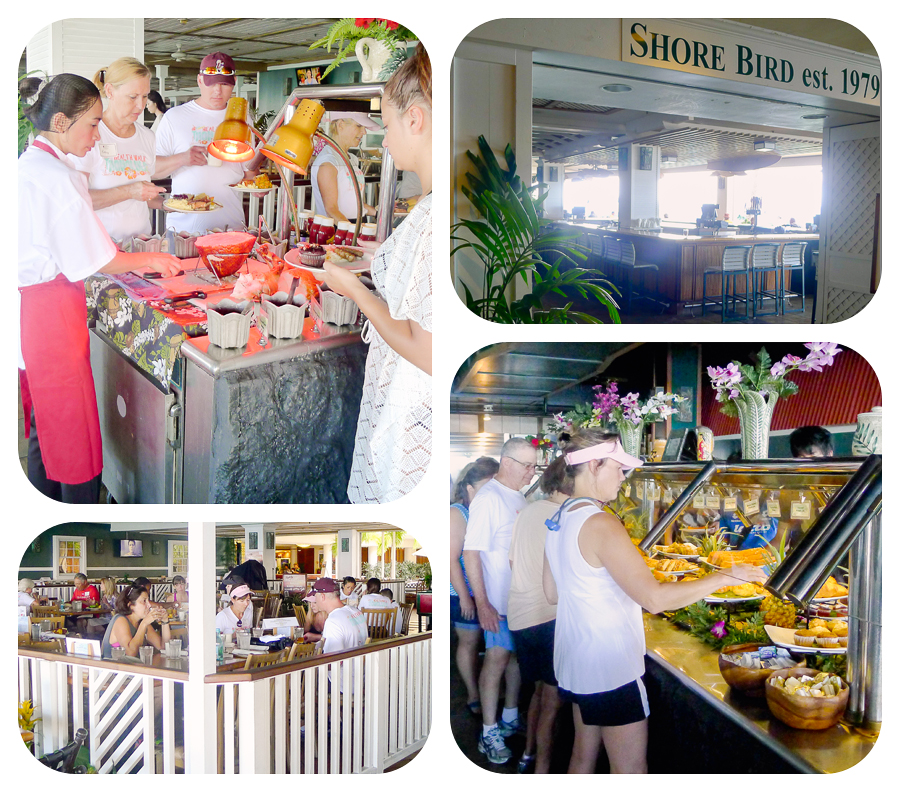 Another highlight of the trip was the Alliance Event at Wailea Country Club. Here is the group posing for a quick photo following our delicious lunch.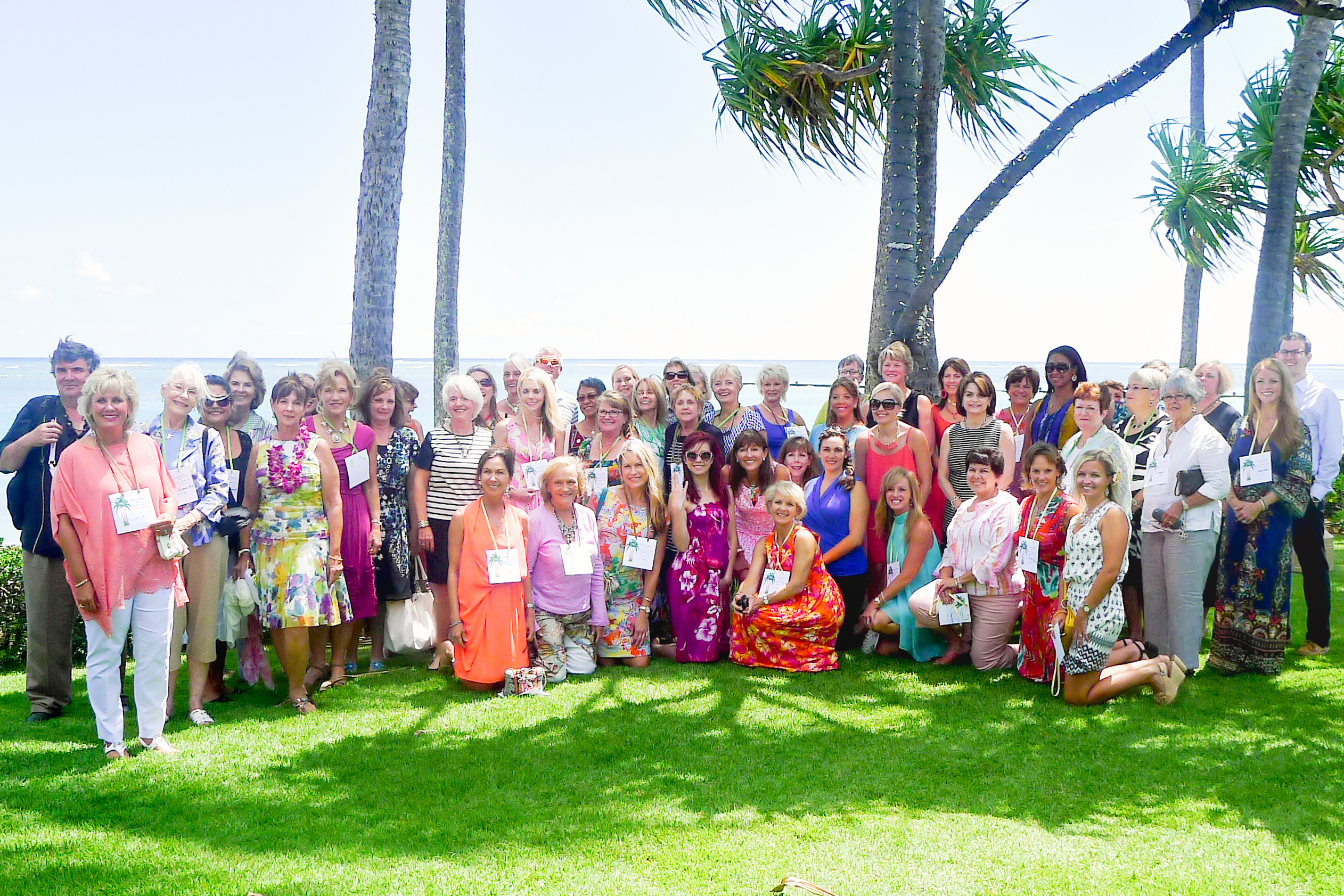 Thank you for stopping by the booth to visit and pick up samples. Mahalo…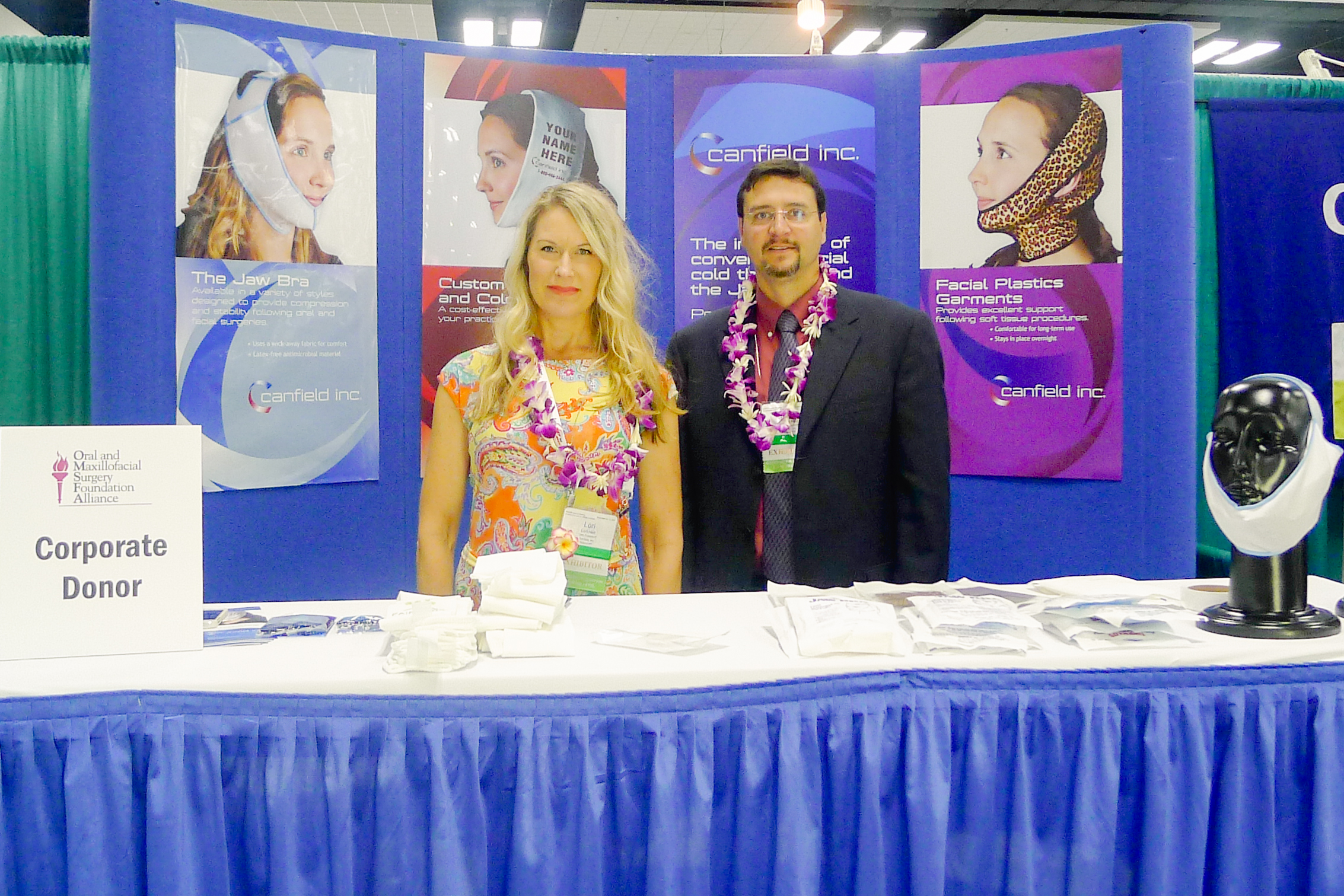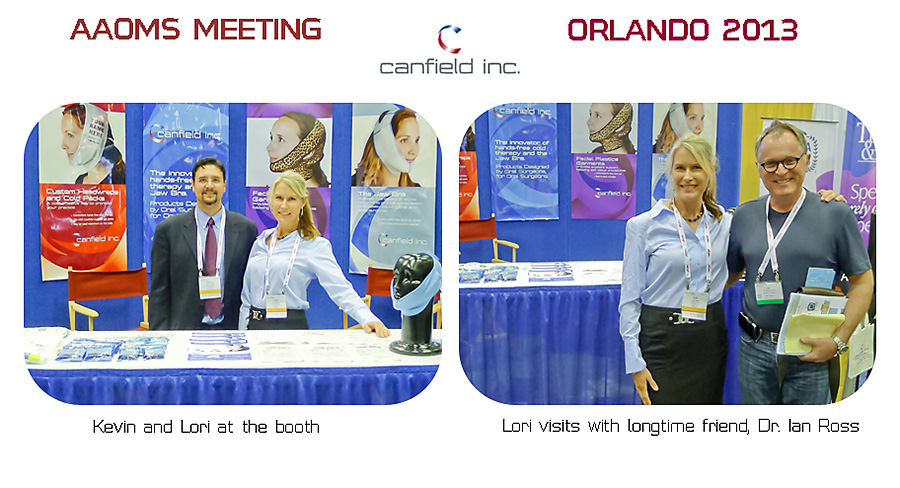 It was great to see many of our friends again this year in Orlando! We gave away a record amount of t-shirts, so booth traffic was up and healthwalk attendance was the best yet. Thank you for stopping by to say, "hi" and chat for a few minutes. We always look forward to visiting with doctors and Alliance members at the booth, during the walks and at the breakfasts. We're already looking forward to Hawaii next year, so please make a plan to join us for the 19th Annual Healthwalk at the Hilton Hawaiian Village Hotel, Wednesday-Saturday at 7:30 am (with breakfast to follow) and stop by booth #906 for samples and additional t-shirts. Here are some photos from our Orlando Healthwalks, breakfasts at Cafe Matisse, and the Alliance Event (20th Anniversary!) at Cuba Libre Restaurant.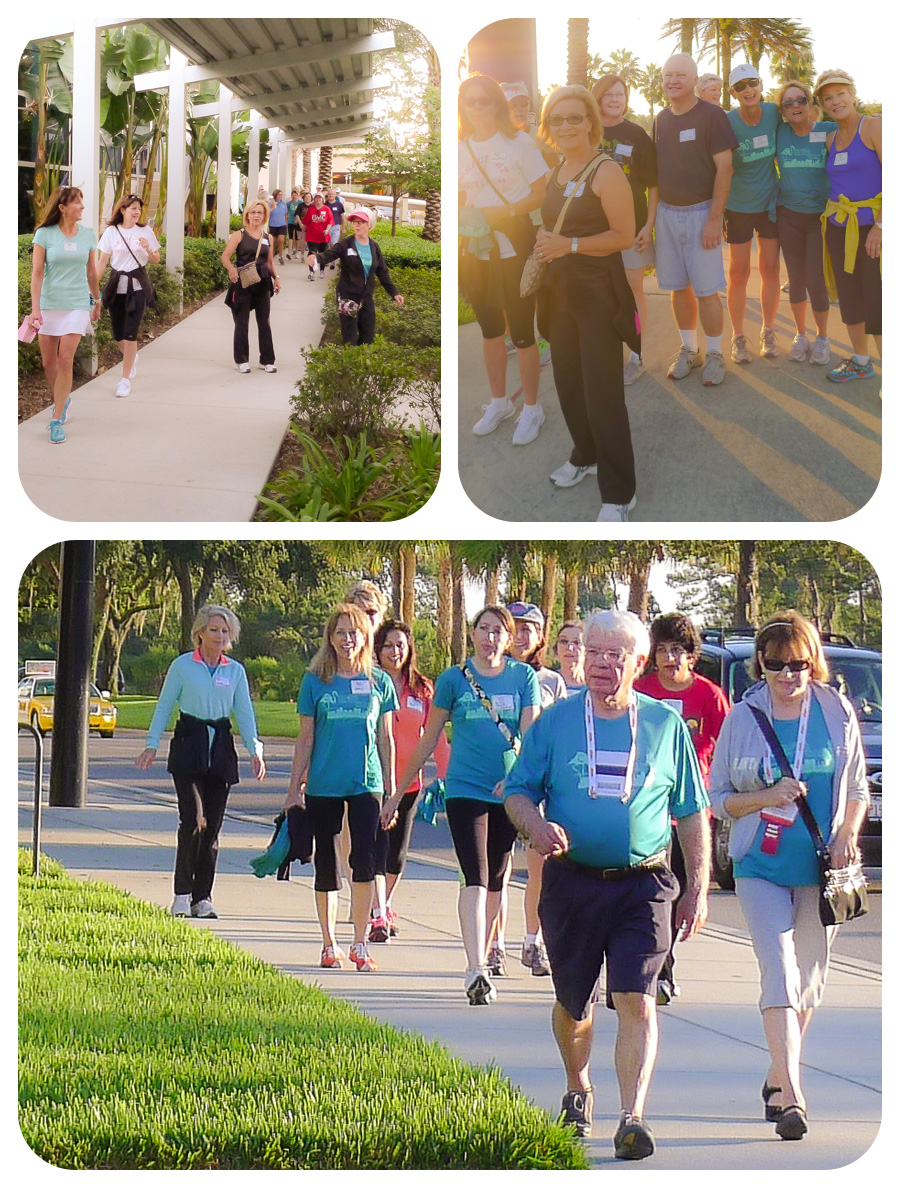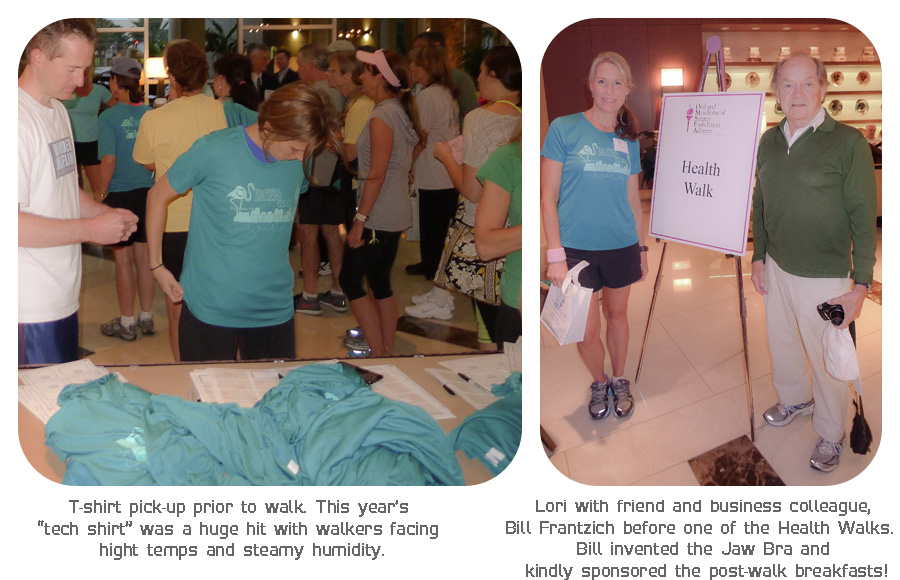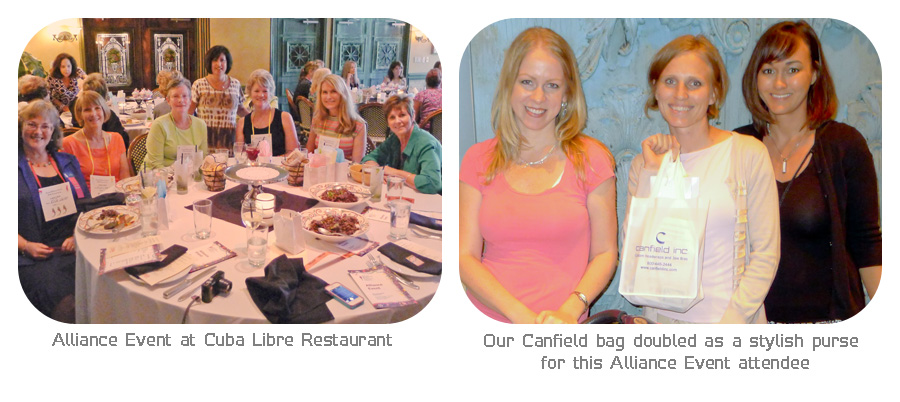 AAOMS 2012 SAN DIEGO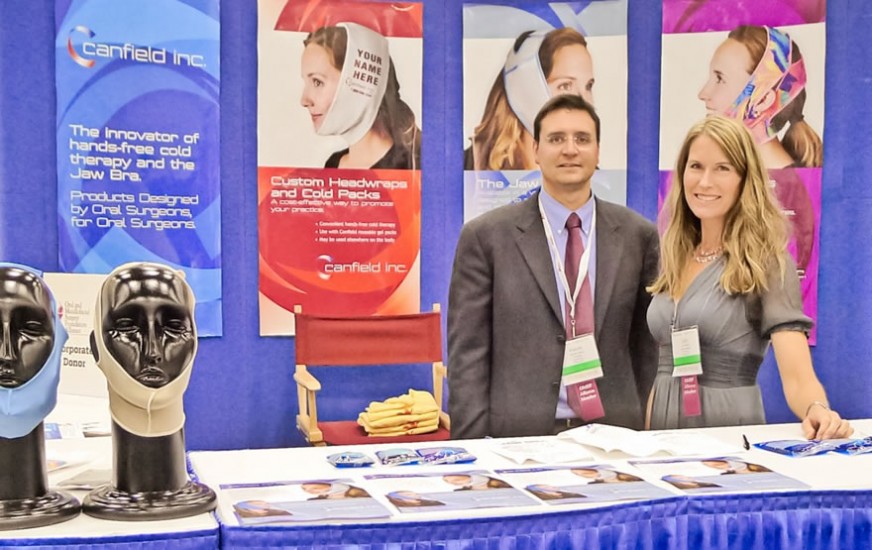 Thank you to everyone that stopped by the booth and paid us a visit. The relationships we've made with our customers over the last 30 years have meant so much to us. For the last 10 years Kevin and Lori have been your direct contacts at the conventions but prior to that, Garry Persons was the one you chatted with and built friendships. Mr. Persons founded the Healthwalk back in 1995 and to this day members are still actively participating in this wonderful event. Kevin and Lori were excited to bring a new look to Canfield, Inc. They also enjoyed walking with so many great supporters during the 4 days of Health Walks this year in San Diego. Make sure you stop by our booth next year. We'll be exhibiting at booth #218. Click here for the exhibition layout: https://www.expocad.com/host/fx/aaoms/13aaoms/default.htmlCanfield, Inc. is also closely affiliated with the Oral and Maxillofacial Surgery Foundation Alliance.