Garry R. Persons, President
Born and raised in Minnesota, Garry R. Persons is a graduate of the U of MN College of Pharmacy. After a tour of duty in the U.S. Army as an administrative officer in France, he became Director of Pharmacy at a large Twin Cities hospital. There he became nationally recognized for his pioneering work in intravenous antibiotic therapy at home and parenteral hyperalimentation both inpatient and out-patient.
In 1980 he started the Canfield company which has evolved into a well-known supplier of oral surgery and facial plastics surgery products. The company has thousands of customers world-wide including doctors, clinics, hospitals, and military installations.
Kevin Heit, Vice President
A Texas native, raised in Minnesota, Kevin studied at South Dakota State University before obtaining an Associates Degree at Colorado Aerotech. He went on to serve 4 years in the United States Air Force and was deployed to Doha, Qatar. Kevin handles sales, distribution, and manufacturing for the company, plus administrative tasks.
Lori Heit, Vice President
Born in Minnesota, Lori graduated from the University of Colorado – Boulder, with a Bachelor of Arts degree in sociology. She went on to graduate with honors from Denver Paralegal Institute and manages the business and accounting portion of the company. She also does all the art customization for the headwraps.
Team Canfield, Inc.
Aug 2018 Race Update
Team Canfield, Inc., member, Lori Heit after her 5th, 50 mile Butte 100 mountain bike race.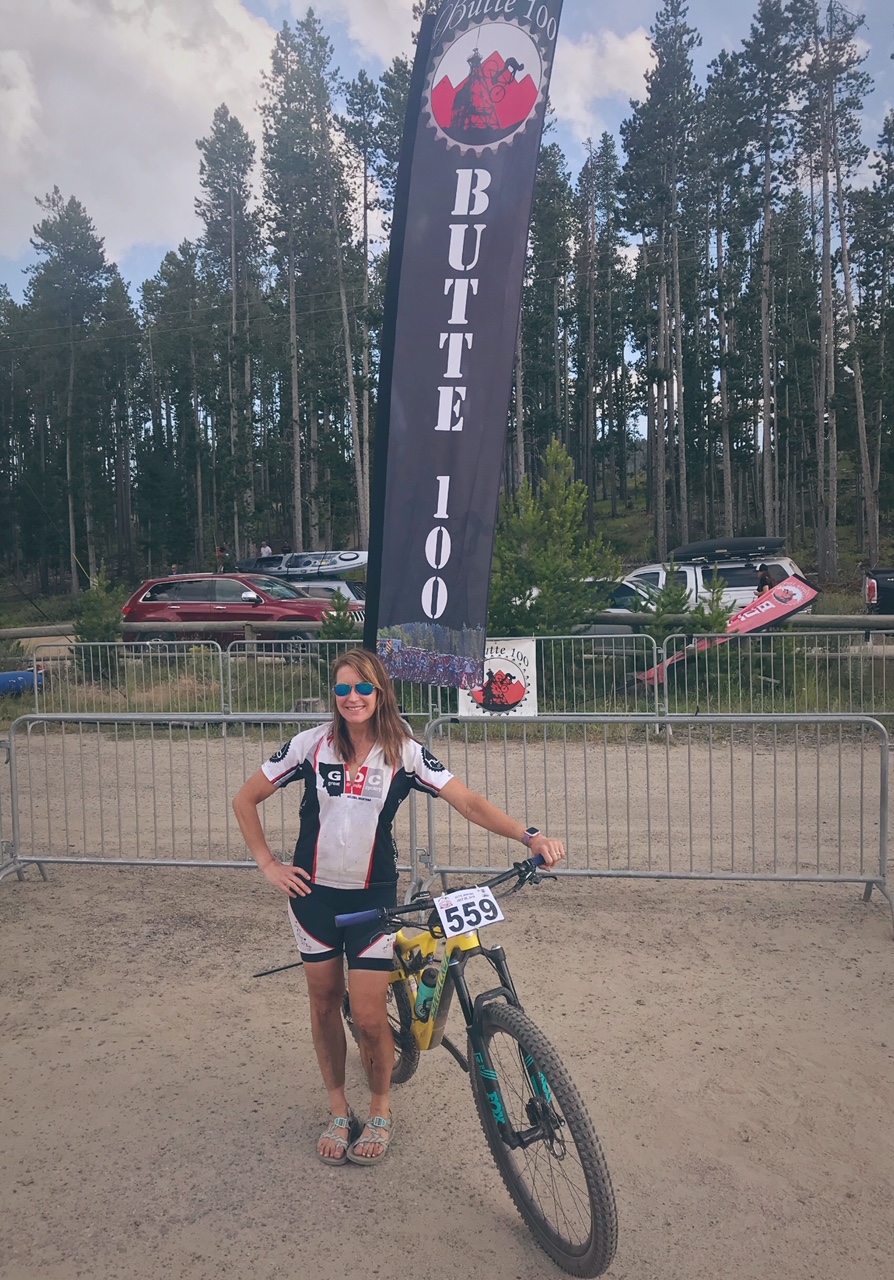 The 2017 AAOMS meeting in San Francisco gave Team Canfield, Inc., another great opportunity to find some epic trails to ride.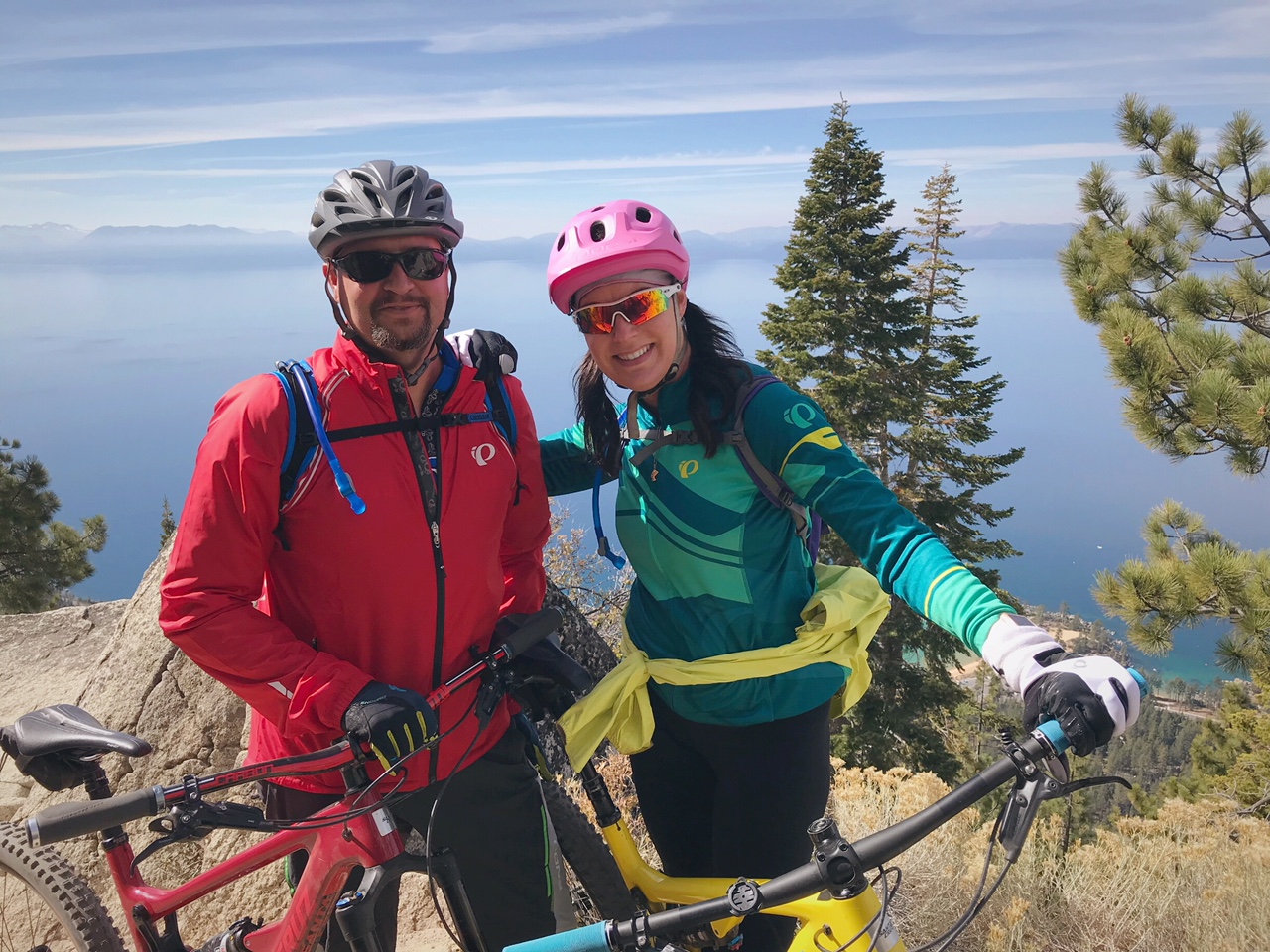 Kevin and Lori on the famous Lake Tahoe "Flume Trail"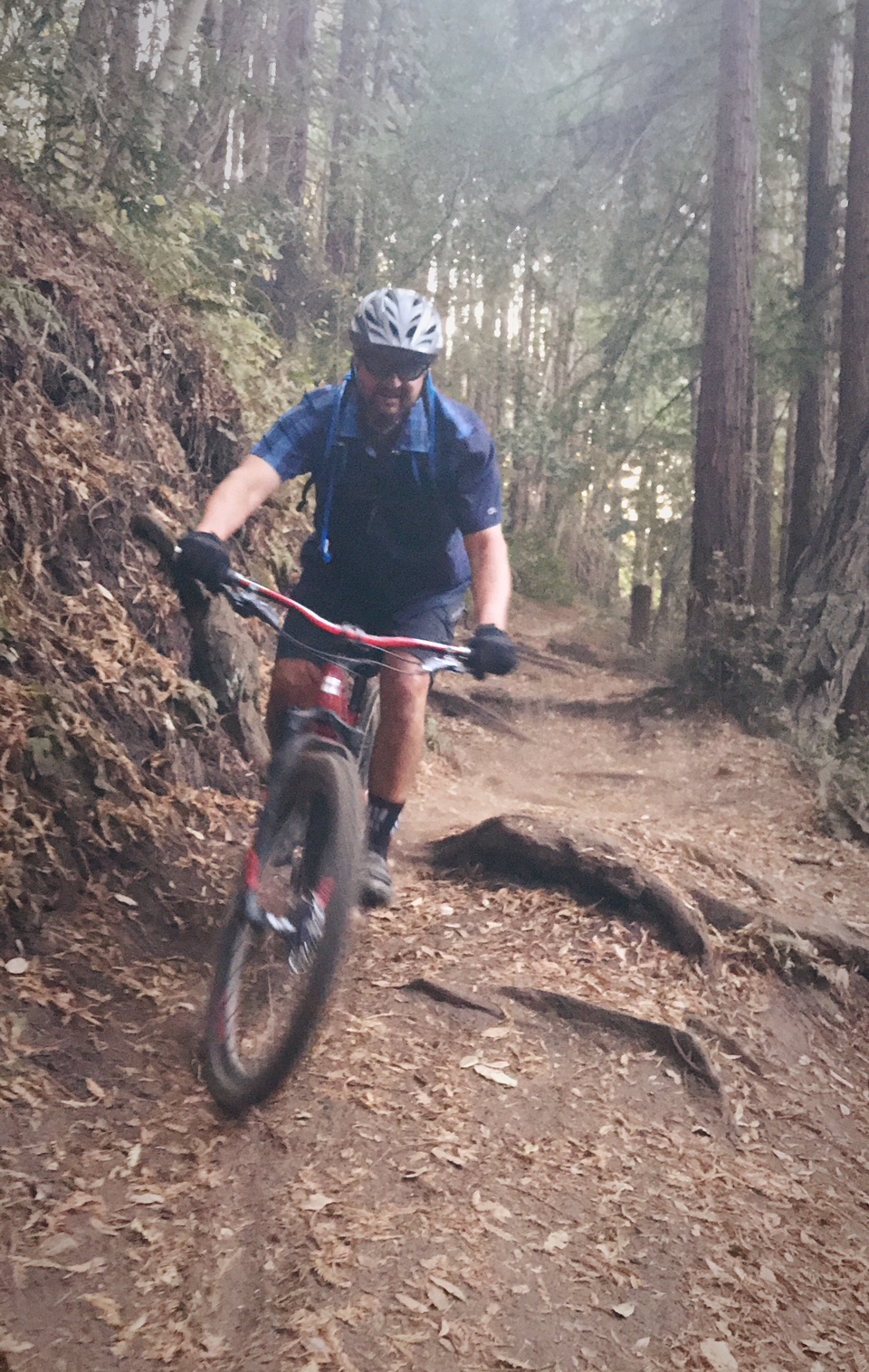 Kevin tackling some roots in beautiful Santa Cruz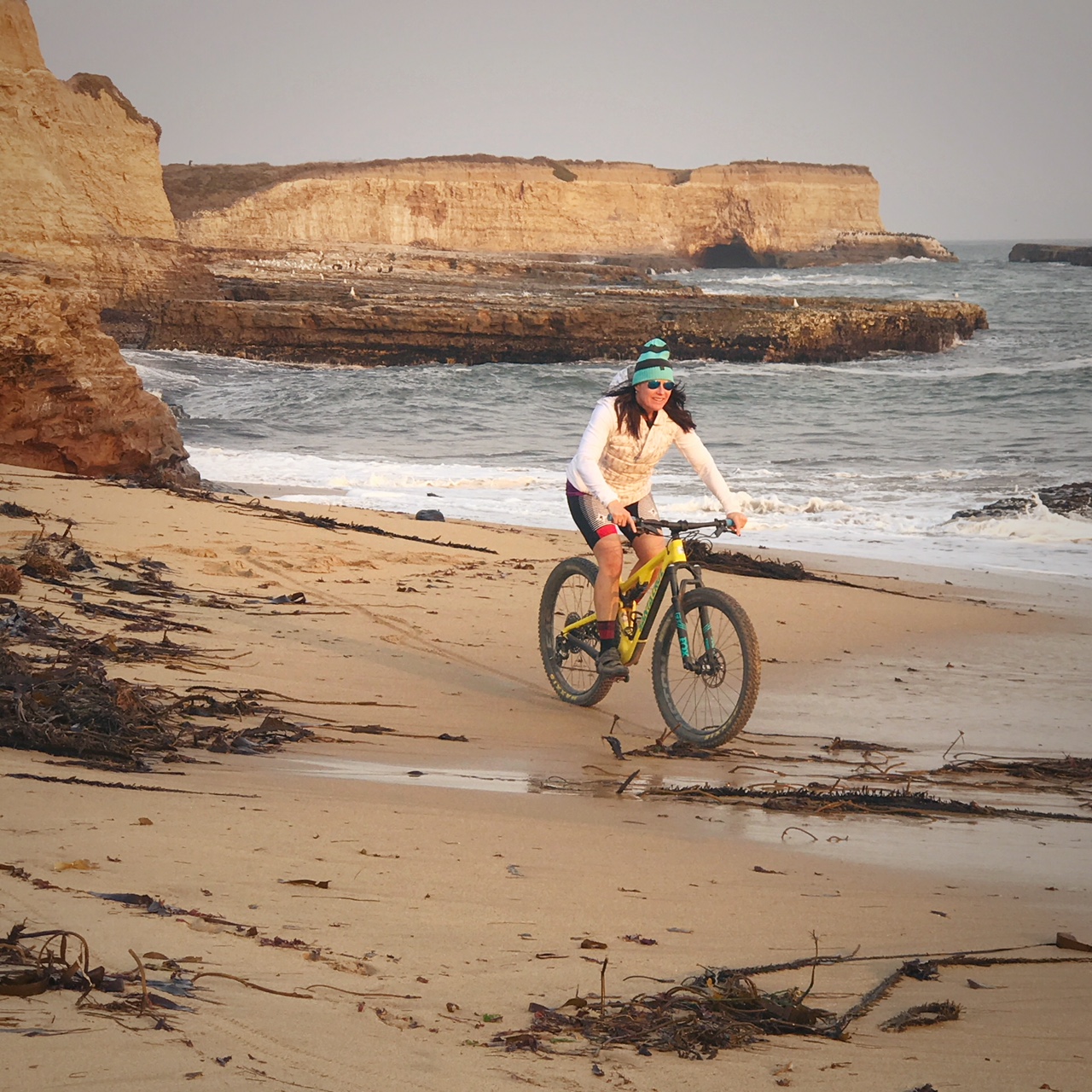 Lori goofing around on a beach in Santa Cruz
Aug 2017 Race Update
Team Canfield, Inc., had another strong showing at the grueling Butte 100 mountain bike race. This was Brian Heit's third 50 mile race and although he shaved 30 minutes off his 2016 winning time, he managed a solid 4th place finish in the pro division. Lori Heit completed her fourth 50 mile race and managed to smile at the finish line.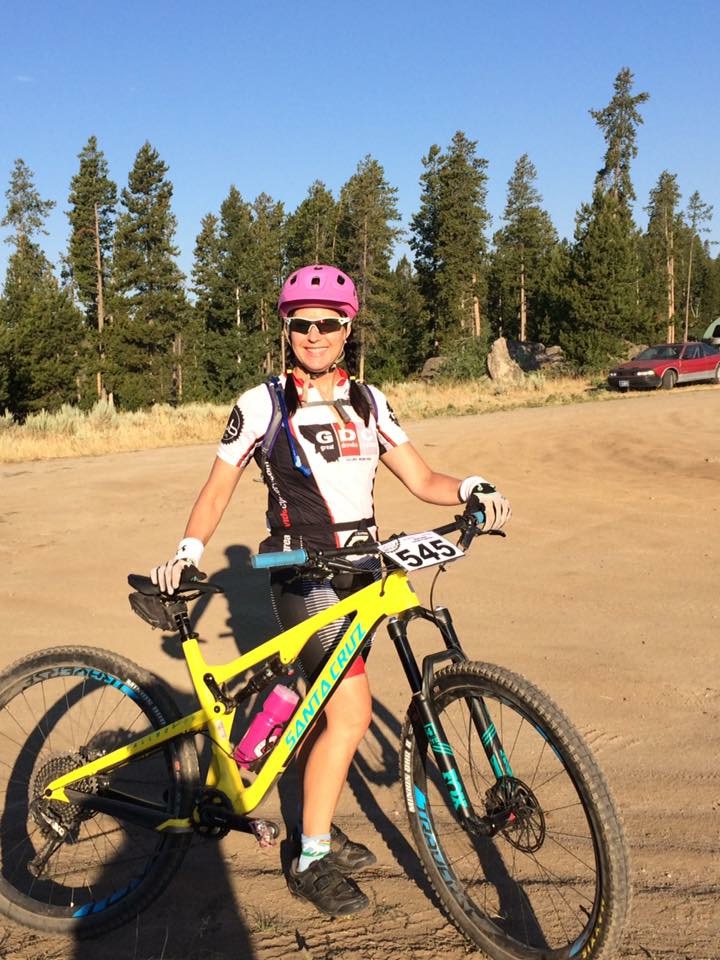 Just before the 2016 AAOMS meeting in Las Vegas, Vice President's, Kevin and Lori Heit found some great mountain biking not far from the Vegas strip!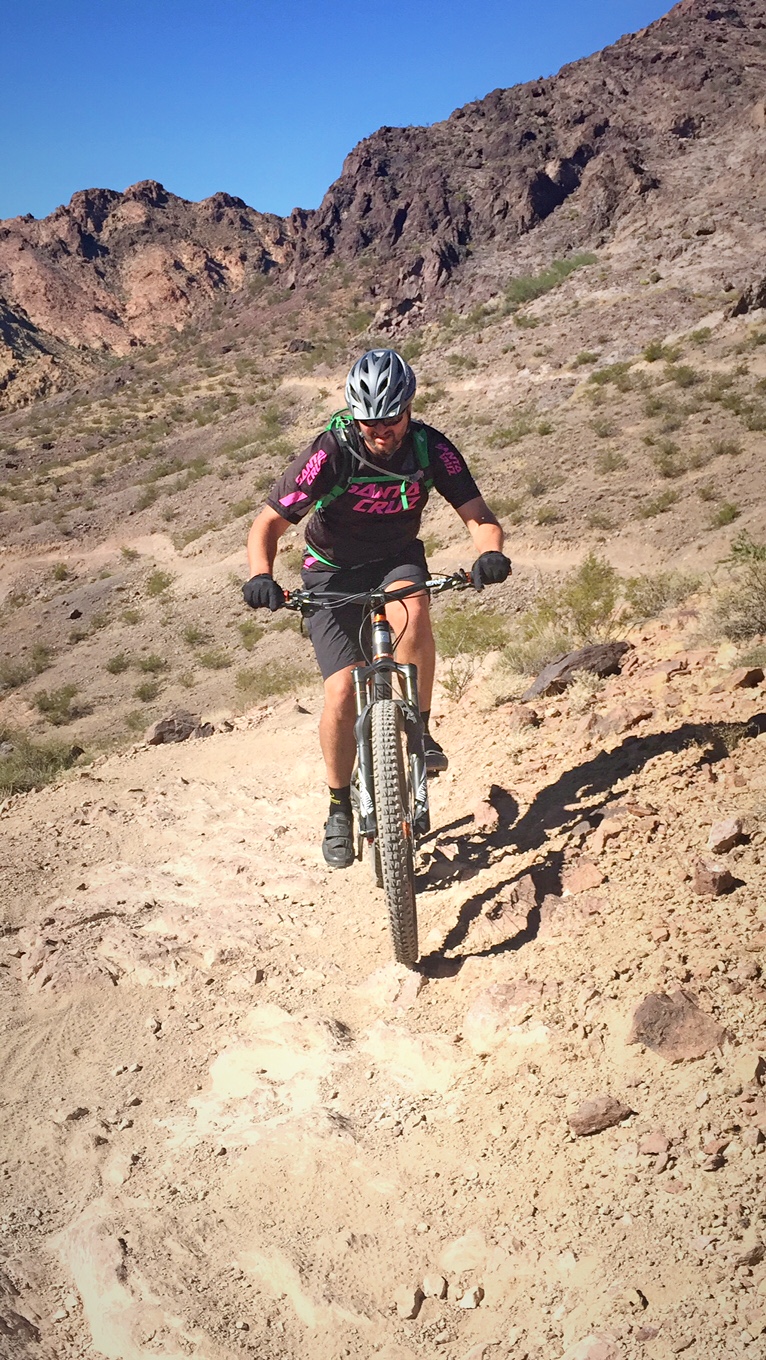 Kevin stirring up some dirt at Bootleg Canyon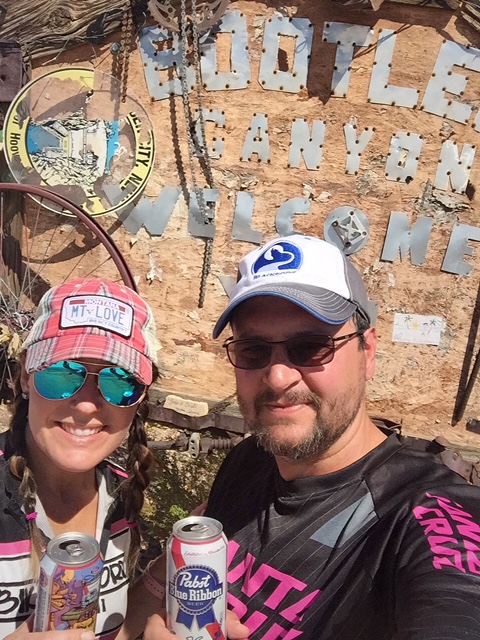 Lori and Kevin cooling off after a great day at Bootleg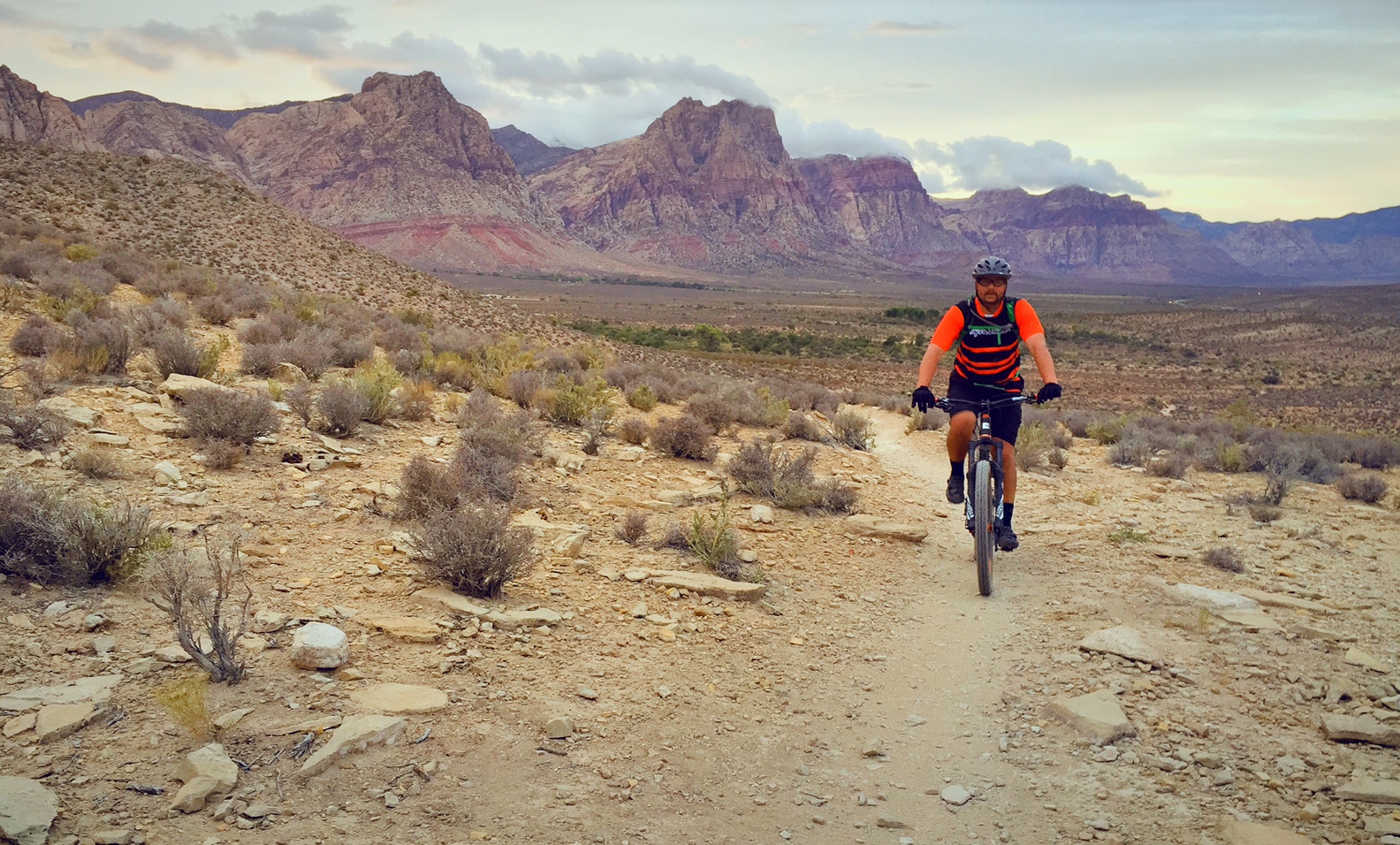 Kevin in "paradise" at Blue Diamond Canyon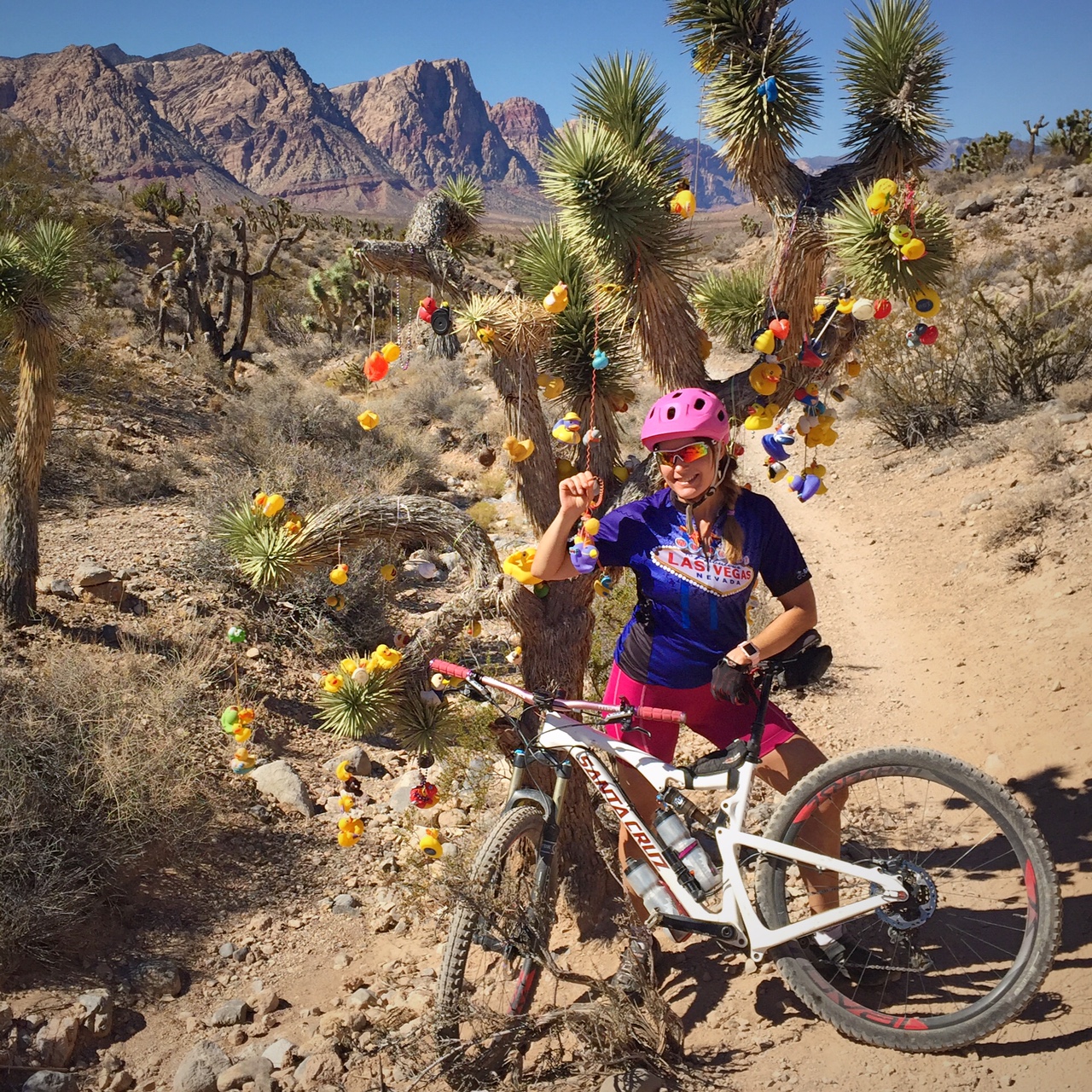 Lori found the infamous "Rubber Ducky Trail"
Aug 2016 Race Update
Team Canfield, Inc., won at the 2016 Butte 50 Mountain Bike Race in Montana!!! Brian Heit took the 1st place honors, as well as King of the Mountain title. Vice President of Canfield, Inc., Lori Heit, finished strong, despite intense heat that caused many racers to drop out.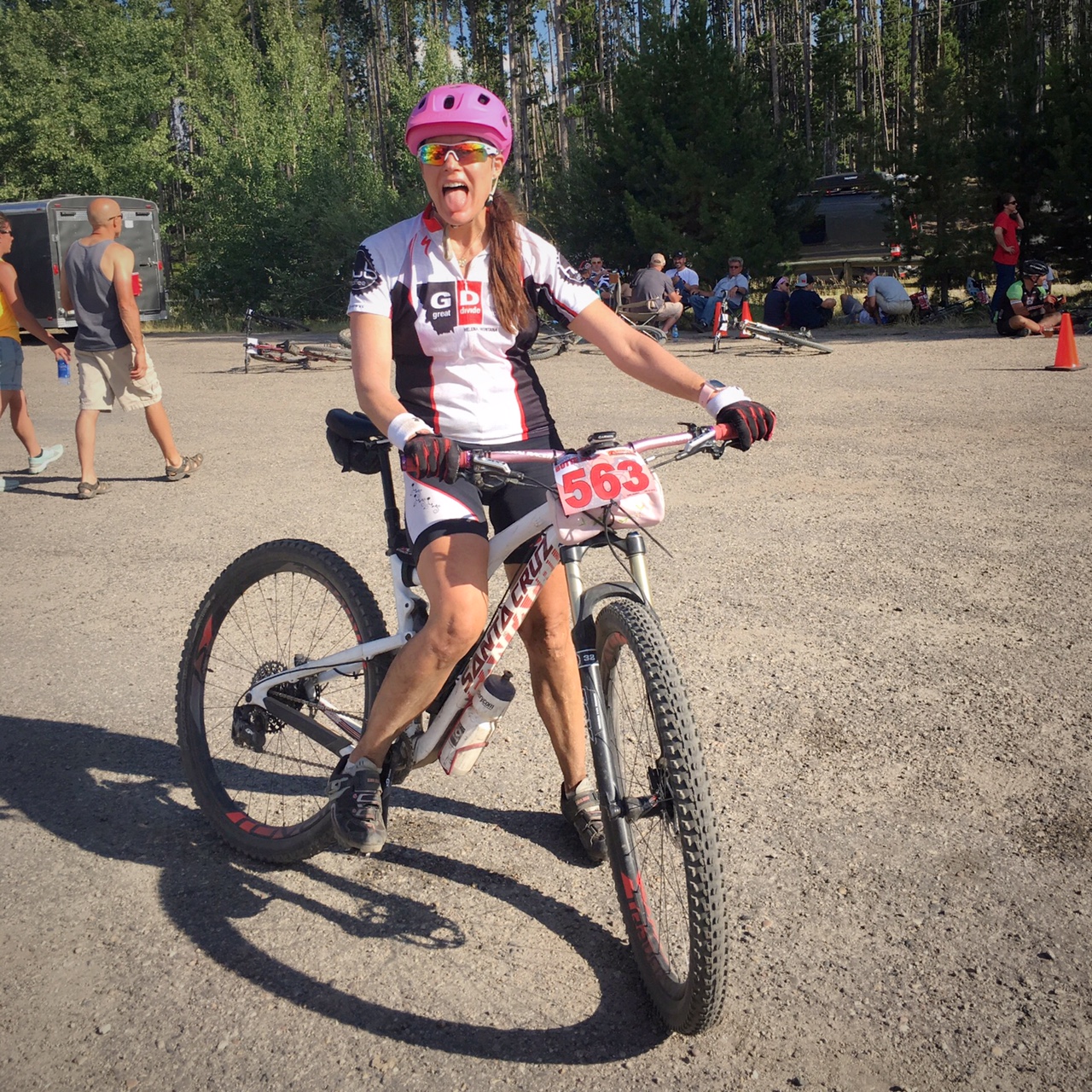 Vice President, Lori Heit, minutes after finishing the 2016 Butte 50 mountain bike race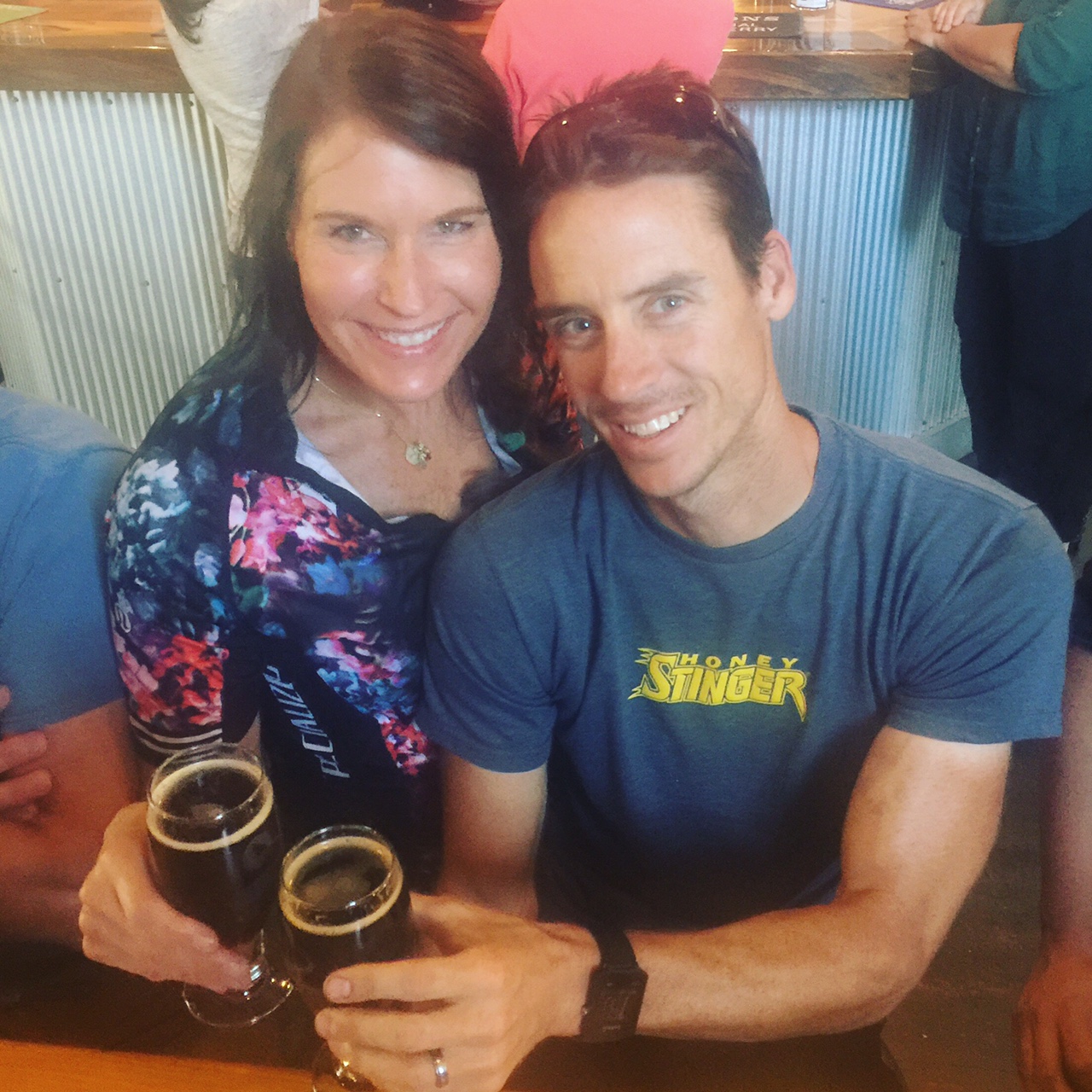 Post-race beer with Lori Heit and WINNER of the 2016 Butte 50, Brian Heit
Team Canfield, Inc., members Lori Heit and Kevin Heit found a couple of days to train while at the 2014 AAOMS meeting in Honolulu. For those interested, the team trained on the North Shore of Ohau at the Pupukea-Paumalu State Park Reserve and the trail they are dropping into is called 'Hula Girl'. Please contact Canfield, Inc., if traveling to Hawaii and want additional information on finding some of the best mountain biking trails on the island!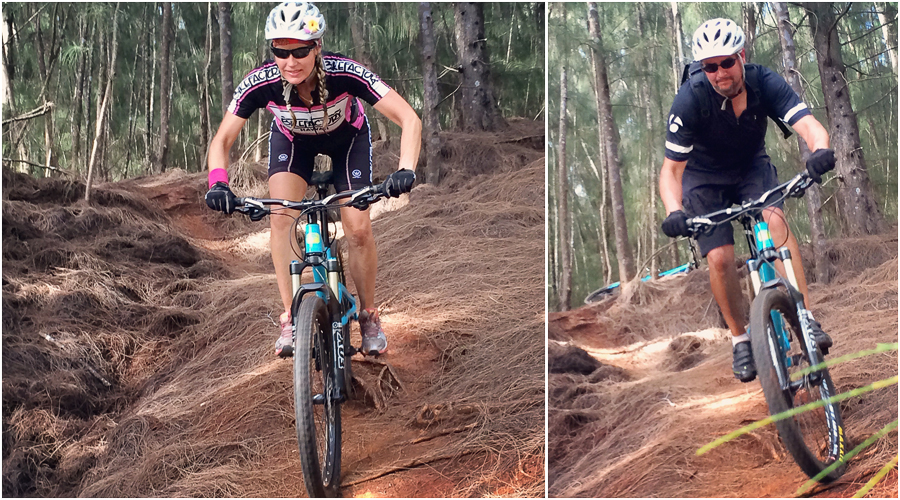 On July 27th, 2013, Team Canfield, Inc., participated in the Butte 100, dubbed "the most difficult mountain bike race in the country". Team Canfield, Inc., had an impressive showing in the 50 mile race, including a 3rd place overall finish by Brian Heit, Kevin's younger brother. Canfield, Inc., is committed to promoting healthy living as demonstrated by sponsoring healthwalks for the last 17 years at the AAOMS conventions. Don't forget to join Team Canfield, Inc., this year in Orlando for our 18th Annual Healthwalk!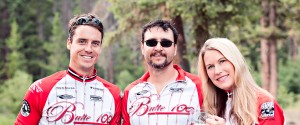 Team Canfield, Inc., members (from left) Brian Heit, Kevin Heit, and Lori Heit